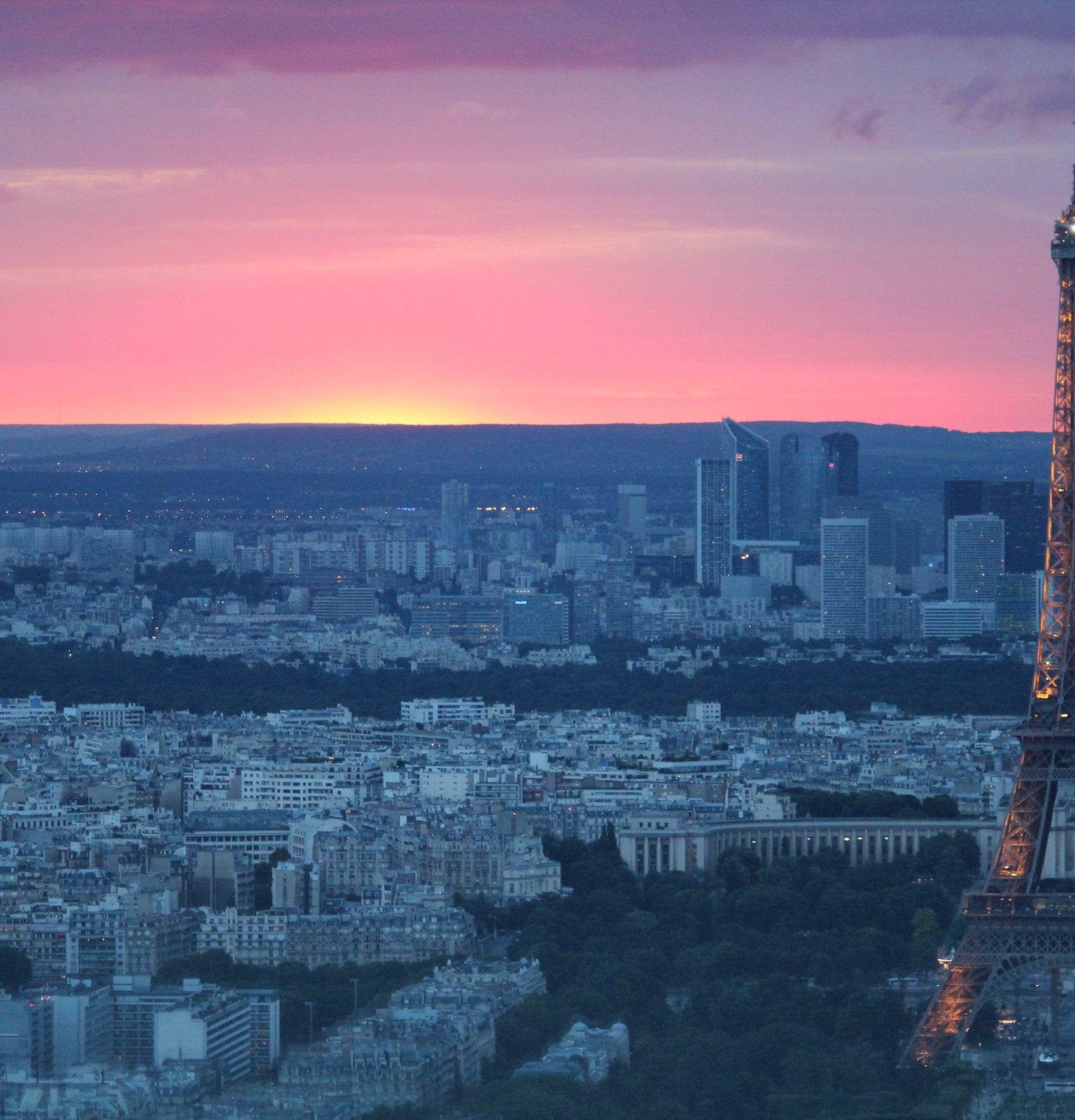 City Blog Paris
Paris is the capital of France and is in the north-central part of the country. Paris is one of the eight departments of the Île-de-France administrative region. It is the most important commercial and cultural center of the country. The Île-de-France region is the most popular of France's 18 regions.
In this blog, we talk about the city and the different aspects such as environment, culture, public transport, housing, and more. And lastly provide you with some phrases to get you started. Keep reading for more!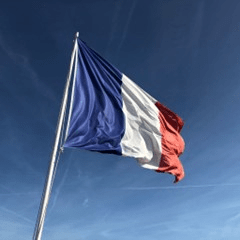 City overview
People from all over the world come to Paris to enjoy its culture, food, art, fashion and intellectual community. It also has many businesses and opportunities for commerce because of its fame as an attractive city. Paris' impressive landscape features, bridges, gardens, historical buildings, public squares and boulevards.
Paris was founded in 987 A.D. This makes Paris one of the oldest cities in Europe. It is even older than several countries in the world. In 2019, the city had an estimated population of 2,165,423 in an area of over 105 square kilometers, making Paris the 30th most populated city in the world in 2020.
Fun facts about Paris
Paris is referred to as the City of Light because it was one of the first cities to have street lighting installed in it.
The Bloody Mary cocktail was originally created in Paris.

The Paris art museum is the largest in the world.

It takes two hours' worth of walking distance from the southern tip to the northern tip of the city.

The Eiffel Tower is the most valuable European icon.

The Paris metro is the second busiest in Europe when compared to other subway systems in the continent.

Environment
Paris has a European oceanic climate which is influenced by the North Atlantic Current. The general climate is temperate/pleasant throughout the year. However, the weather can be very changeable/unstable, particularly in the winter and in the spring, when the wind can be very cold.
Summer days are generally warm and pleasant. The average temperature is between 15°C and 25°C and the sun shines brightly. However, there are a few days when the temperature exceeds 32°C. Sometimes there are also longer, more intense heat periods, for example the heat wave of 2003, when the temperature exceeded 30°C for weeks, reached 40°C during the day and rarely cooled down in the night.
Spring and autumn have cool days and nights on average, but they are changeable and unstable. Surprisingly warm or cool weather often occurs during both seasons. The sun is rare during the winter. The winter days are cool, and nights are cold generally with temperatures around 3°C above freezing temperature. However, light snow flurries are quite common, but temperatures rarely fall below -5°C. It snows every year, but rarely stays.
Culture and Nightlife
Art
A lot of people think of Paris as a city of art, and they are not mistaken. Throughout history, France has been heavily involved in European art movements, and there is a lot of wonderful and famous art on its way through Paris. Even if you are not an art fanatic, it is quite fascinating to see some of the famous art culture that has emerged from this world capital.
When people think of Paris, they imagine its famous monuments. Paris has many breathtaking destinations with impressive architecture and design, and these places have become known for their beauty. The numerous photo opportunities are the most popular reasons for tourists, artists, writers and bloggers to visit the ''City of Light'' Paris. Thus, for those who want to learn more about the history and culture of Paris through masterpieces, Paris is a great place to visit.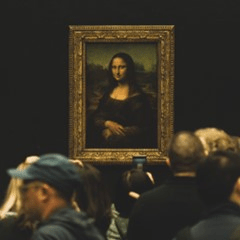 Park and gardens
For a huge city like Paris, Paris is full of green spaces that break the suffocation of the metropolis. These beautiful gardens open the city up and are great stops on a day of exploration. You can run into a few central parks by
accident or pack your bag and go to another park further away to spend a day in nature. In general, the green areas in Paris are simply magnificent, and make the city very pleasant.
The plethora of major parks is one of the biggest reasons why families visit Paris. Plenty of space for family picnics and sports games. A stop at the park is a must if you are traveling with your family.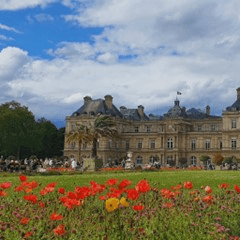 Fashion
Paris is a city where haute couture and trends have been created for centuries. Big brands like Chanel, Vuitton, Saint Laurent, Dior and many others started in Paris. Paris is also known for the Paris Fashion Week, which is one of fashion's most important days during the year. All the fashionistas know it, Paris is a must for all shoppers.
Paris has an overwhelming sense of classical culture mixed with elegant modernity and offers many shopping opportunities for tourists who want to indulge themselves. Whether you want to go shopping in some of the famous luxury stores or just pick up some lovely souvenirs, the city has it all.
The most famous shopping district of Paris is the Avenue des Champs-Élysées. This wide street is nearly 2 km long and is full of restaurants, cafes, theaters, and shops. Everything here tends to be fancier, so this is the place to be if you have some money to spend and want to fit in with the high-end fashionistas of Paris. Other high-end shopping spots include Rue Du Commerce, Triangle D'or, Boulevard Saint Germain, and Rue De Rivoli. Boulevard Haussmann is another place in Paris with great department stores.
Café culture
Café culture is rooted in Parisian society. Locals like to relax in a café with a drink and meet friends and colleagues or just spend time alone, this can be during a busy day, before work or even after work. The café culture has been a part of the Parisian lifestyle for centuries.
Paris has one of the strongest café cultures in the world. There is nothing more satisfying than sitting on a wicker chair in a Parisian café in the open air, drinking some coffee, eating croissants and watching the Parisians go about their day.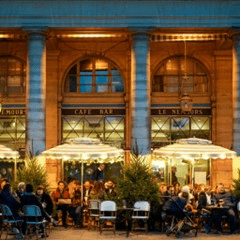 Here is a list of some of the best cafes in Paris:
La Fontaine de Belleville: Classic Parisian style serving coffee, cake and French food with live jazz bands on weekends.
Au Vieux Paris D'Arcole: This 16th century townhouse serves classic dishes with antiques, stained glass and an impressive interior

Le Fouquet's: The hotel's luxurious brasserie serves rich starters, main courses and desserts as well as wine and cocktails.

Odette: An elegant stop for sophisticated cream puffs, pastries, wines and a view of Notre Dame from the tables outside.

La Fourmi Ailée: Dozens of teas in a charming former bookstore with a fireplace and home cooking menu.

Nightlife
Paris is a wonderful city that benefits from a lively and varied nightlife scene. Whether you are only in town for a short time or have plenty of time to spare, there is plenty to enjoy in Paris after the sun goes down.
Paris has a nightlife that can appeal to many tastes, so whether you are interested in visiting clubs, cabarets, bars or just want to experience Paris after sunset.
And do not worry if you are looking for alternatives to the Parisian nightlife or if you are not interested in visiting bars, nightclubs or cabarets, the city is beautifully lit up at night and there are plenty of sights to see after the sun goes down. If you want to spend your evening in Paris, it is certain you will find something nice to do.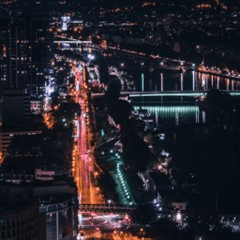 Cuisine
Without a doubt, the food is one of the main reasons to travel to Paris. French cuisine is on the list of the best cuisines in the world, and all foodies around the world come to France just for the food.
The French invented the prestigious Michelin Star rating system to show how good the food is, the rating system measures the quality of the world's best restaurants. You do not have to eat at a Michelin Star restaurant to taste the French cuisine. There are a few French meals that you can find in restaurants at every price point.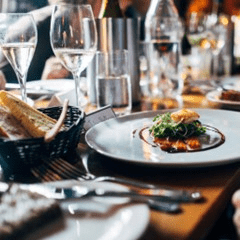 Activities
Paris is a versatile and sophisticated city that attracts the wealthy, but it can also be enjoyed on a budget. The city is full of activities, so no tourists staying here will be bored. Paris is home to countless wonderful sights and monuments that add to the beauty of its wide boulevards and its charming cafes. Therefore, Paris deserves to be on every traveler's bucket list. Here are some of the famous places to visit while in Paris.
Eiffel Tower
Gustave Eiffel designed the Eiffel Tower, which is the most recognized symbol of Paris. The tower was constructed for the 1889 International Exposition, despite strenuous opposition from politicians who believed it would be
unsafe or ugly or both. When the exposition ended in 1909, people planned to destroy the tower, however, its use as an antenna for radio transmission prevented this. Additional height for television transmission was added, almost 24 meters, to the tower's original height. Climbing the Eiffel Tower is a must to appreciate the splendor of Paris.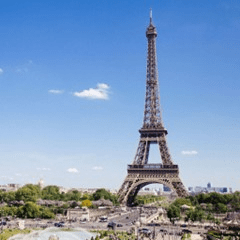 Notre Dame Cathedral
Notre Dame de Paris, also known as Notre Dame, has always been mentioned as a place where Parisians held their religious rituals. This is one of Paris' most enduring landmarks, the Roman Catholic Cathedral lies on the eastern side of the Ile de la Cité. The cathedral is widely recognized as one of the finest examples of French Gothic architecture in France and Europe. Starting in 1163 and completed in 1345, the cathedral is worth a visit for its many sculptures and gargoyles adorning the roof.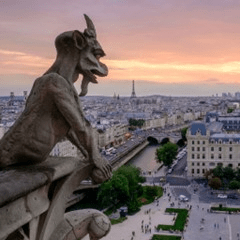 Louvre Museum
The Louvre Museum is the most visited museum in the world. This historic building is in the heart of Paris and is a former royal residence with an area of 210,000 square meters, of which 60,600 is for exhibitions.
The Louvre Museum occupies part of its four sides and its two galleries of the palace. The museum's treasures include the Triumph of Samothrace, the Venus de Milo, and the Mona Lisa. The extensive collection includes works from at least 26 centuries and is widely spread culturally and geographically.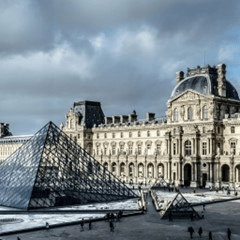 Arc de Triomphe
Fascinated by ancient Roman architecture, Napoleon commissioned Jean Chalgrin to design a triumphal arch dedicated to the glory of the imperial armies. It was built in the 19th century in 1806 and is the largest monument of its kind in the world. The Arc de Triomphe is at the center of Charles de Gaulle's palace. The Arc de Triomphe is influenced by the Arch of Constantine in Rome and is twice as tall and twice as wide as the Arch of Constantine. Jean Chalgrin was the architect and François Rude designed the frieze and the spirited group "Departure of the Volunteers 1792" (called "La Marseillaise").
Disneyland Paris
Disneyland Paris has two theme parks, namely Disneyland and Walt Disney Studios. Further Disneyland Paris has resort hotels, Disney nature resort, a shopping, dining and entertainment complex, and a golf course.
Opened in 1992, Disneyland Park is the original theme park of the complex. Walt Disney Studios Park is the second theme park which opened in 2002. Popular attractions are Space Mountain, It's a Small World, and Big Thunder Mountain. Mickey Fans can visit Disneyland Paris, located 32 km from central Paris and connected to the RER A suburb.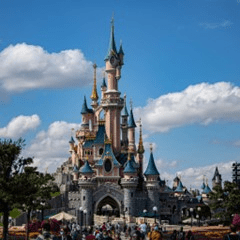 Public transport
Paris is an excellent city to explore on foot, however, it is almost inevitable that you will use public transportation at least once during your stay in Paris. In Paris, the public transport is well organized. The city has several options to get you from point A to point B. Here is a short overview of the public transport you could use during your stay in the beautiful city.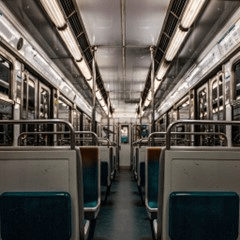 * The opening and closing times listed are for information. Check online for the specific times for your journey in Paris. For more precise times, you can also check the stations.
Metro
The metro is the cheapest, simplest and fastest way to travel around Paris. The city has 16 metro lines and approximately 300 metro stations; the entryway is marked with a large yellow letter "M". Subways start running daily, including holidays, at around 5:30 AM. and stop around 1:00 AM (Sunday through Thursday) or 2:00 AM (Friday and Saturday). The frequency of the subway depends on the time of day and the day: during peak hours, the subway runs every 2 minutes.
RER
The RER train network is composed of five lines serving Paris and the Paris region (Ile-de-France). Each line has a distinctive color which is indicated on the RATP and SNCF signs and maps. RER trains start to run around 5:00 AM and stop around 1:00 AM daily, including on holidays. In Paris, the RER works almost in the same way as the metro, except that you must pass the ticket through the machines twice, on the way in and on the way out. If your RER station is in correspondence with the metro connection, you can use the same ticket for the entire journey.
Regional train
In Paris, the Transiliens are local trains that leave from the main train stations (Nord, Est, Lyon, Austerlitz, Montparnasse, Saint-Lazare). Tickets and passes are available at the Ile-de-France ticket offices and ticket vending machines at train stations and metro/RER stations. Free brochures with timetables are available at train stations. The local lines complement the RER network, sharing many connections.
Tramway
Currently, Paris has twelve tram lines serving the city perimeter. Tram tickets are the same as the metro and RER tickets in Paris. Below is the list of the different tram lines in the city and their connections. Tramways start to run around 5:00 AM and stop around 1:00 AM daily.
T1: Connects Asnières-Quatre Routes with Gare de Noisy-le-Sec.
T2: Connects Pont de Bezons with the Porte de Versailles.

T3: The T3 tramline is separated into two lines, namely T3a and T3b. T3a connects Pont du Garigliano with Porte de Vincennes. T3b connects Porte de Vincennes with Porte d'Asnières Marguerite Long. The reason for the separation is to not cut off the road traffic in Porte de Vincennes.

T4: Connects Bondy with the Aulnay-sous-Bois. You can switch here from Gargan and travel to the Hôpital de Montfermeil.

T5: Connects Marché de Saint-Denis with Garges-Sarcelles.

T6: Connects Viroflay-Rive-Droite with Châtillon-Montrouge.

T7: Connects Villejuif-Louis Aragon with Porte de l'Essonne. This is also the tram line that connects to Orly Airport.

T8: The T8 tramline has two branches terminating. This tramline connects Saint-Denis-Porte de Paris with Épinay-Orgemont and Villetaneuse-Université.

T9: Connects Porte de Choisy with Orly-Gaston Viens.

T11 Express: Currently, the T11 tramline connects Épinay-sur-Seine with Le Bourget. However, there are plans for the extension of this tramline which will connect Sartrouville with Noisy-le-Sec.

T13 Express: Connects Saint-Germain-en-Laye with Saint-Cyr.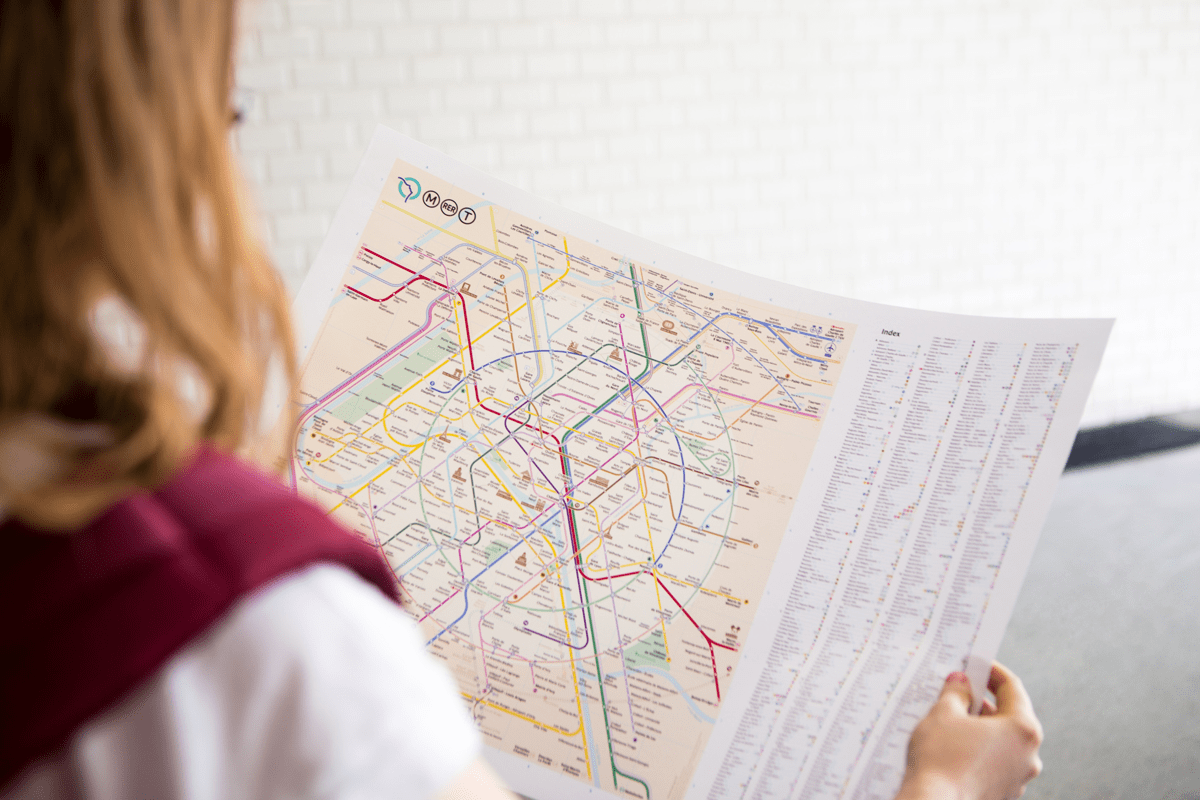 There are currently plans to expand the tramlines to include the following tramlines. The plans are made for 2023.
T10: Connects La Croix de Berny with Clamart-Place du Garde.
T12: Connects Massy-Palaiseau with Évry-Courcouronnes.

Bus
There are many bus lines and many buses which pass through the city center, popular places and historic monuments. Paris has 64 bus lines that run parallel to and complement the metro network. The establishment of special bus routes along the main roads enhanced journey times. You can get an idea of the travel time by allocating about 5 minutes to each stop, sometimes more in heavy traffic. Buses run from Monday to Saturday from around 6:00 AM to 00:30 AM. Some lines stop at 8:30 PM. Almost half of the buses operate on Sundays and holidays.
Night bus service
The night bus service Noctilien operates in Paris and the Île-de-France region from 0:30 AM to 5:30 AM. Noctilien has 48 bus lines cross Paris and the Île-de-France region so that everyone can use public transport. You can use your travel card or metro/bus ticket if it covers the relevant zones, the zones are the same as the metro/RER.
Housing
Moving to Paris can seem like a daunting task to foreigners. You have probably heard the list of complaints about overpriced properties, non-English speaking owners, no long-term rentals. While it is true that finding an apartment for rent in Paris is very challenging, there are some steps you can take to simplify it and increase your chances of success.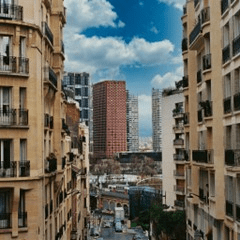 The first step is to research the area, to get familiar with the geography of the city and to get to know the housing market. Further, choose a location, decide your budget and the requirements for your apartment. However, stay open-minded regarding the location. And lastly, choose the apartment, but do not rush things too quickly. Try to visit as many apartments as you can in a short period of time. Additionally, you can use your connections through social media to make connections with people who can help you with finding an apartment, also join Facebook groups and other online communities to increase your chances. Furthermore, using good websites for your apartment listings is also an advantage, but properties listed on the website can often be rented out quickly due to the competitive rental market.
Recruit4Work is collaborating with two accommodation marketplaces namely, Housing Anywhere and Uniplaces. Use one of these websites to find your apartment and get a percentage discount on the rent! Click here for more information!
You can also use these following websites for the apartment listings:
Healthcare
France's universal hybrid healthcare system provides high-quality healthcare for all citizens and is recognized as one of the best in the world. In France, medical costs are paid by both the state and the individuals.
Residents of France are covered by compulsory health insurance contributions, with optional private insurance for those who want additional coverage. All legal residents, including expats, who meet the residency conditions can gain from the French medical and health insurance system. Foreigners who immigrate to France are not immediately included in the insurance scheme. To benefit from it, you must have resided in France for at least for three months or work there (be offered insurance by the employer) and intend to live in France "steadily and regularly" for at least six months a year. It is recommended that you take out private insurance until you qualify.
You can also apply for a European Health Insurance Card (EHIC) by joining the French National Health Insurance system. This allows you to get free or discounted medical care when visiting other EU member states.
In case of an emergency
Here is a list of French emergency numbers also known as numéros d'urgence. Further, you can find some emergency words/phrases in French to help you in an emergency.
SAMU: 15 (Ambulance and specialist medical teams)
Police: 17

Fire brigade: 18

For deaf and hard-of-hearing people: 114

General Emergency: 112 (Europe-wide emergency number to contact emergency services in any EU country or language; save this number when traveling across Europe!)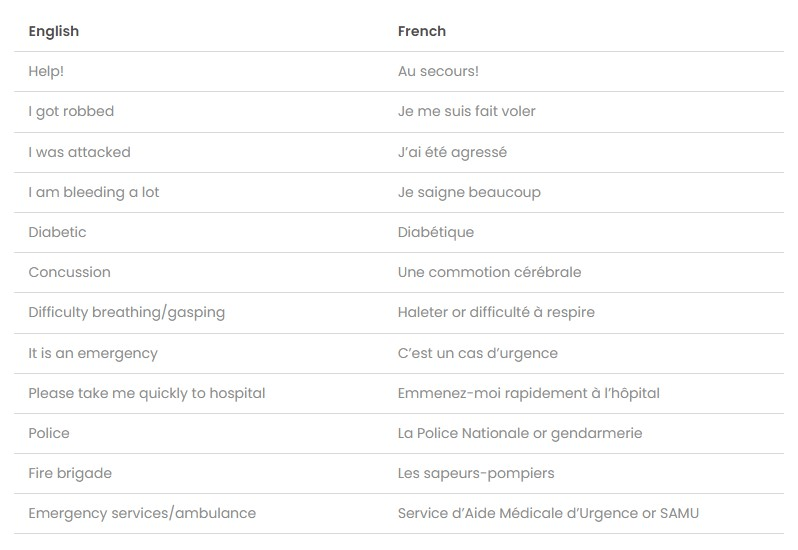 Important documents
When traveling to another country, it is crucial to bring a valid identity card. This is to prevent you getting into trouble when the police ask you to show your documents. Lastly, take a copy of your insurance policy or write down all the necessary information, just in case of sickness or accident. Also make a copy of your passport or identity card, take the copy with you and leave the original at the accommodation you are staying in. In this case, when you lose your bag or get robbed, you still have the original identity document.
Some words and phrases to get you started
In the early 2000s, French was the official language of more than 25 countries. French is probably the most internationally important Romance language in the world. The Romance languages are a group of similar languages that all derive historically from Vulgar Latin and form a subgroup of the Italic branch of the Indo-European language family. The most important languages of the family are French, Italian, Spanish, Portuguese and Romanian.