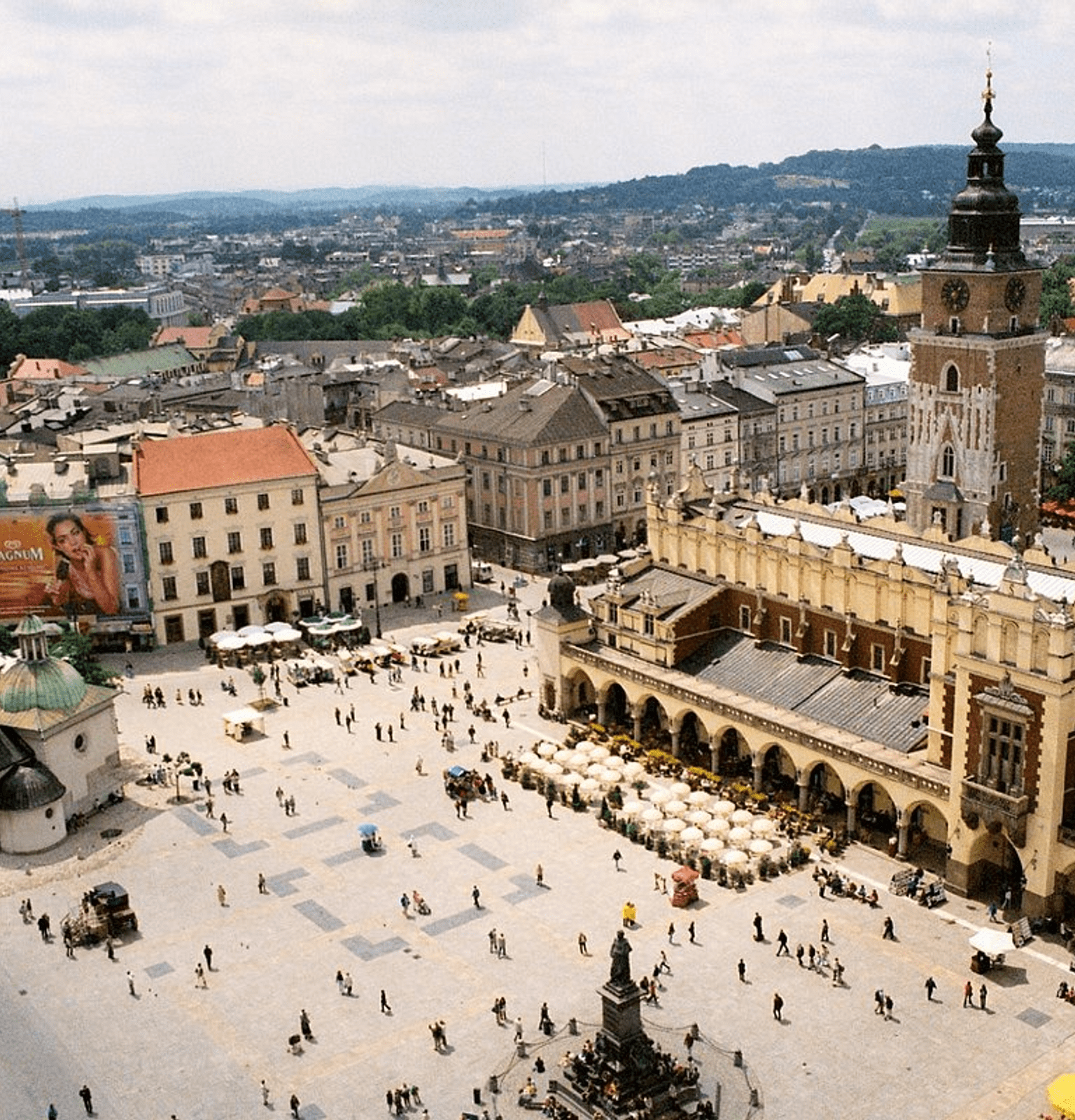 City Blog Cracow
Dzień dobry! Poland is one of the most unique places on Earth, full of great culture, innovations, strong history, and attractions, counting its beautiful city – Cracow! Cracow is a city located in the southern part of Poland, and it is the capital of Lesser Poland Voivodeship. It is the second-largest city in Poland, right after the capital – Warsaw. Visiting Cracow will never make you exhausted or bored because wherever you go, a new adventure starts!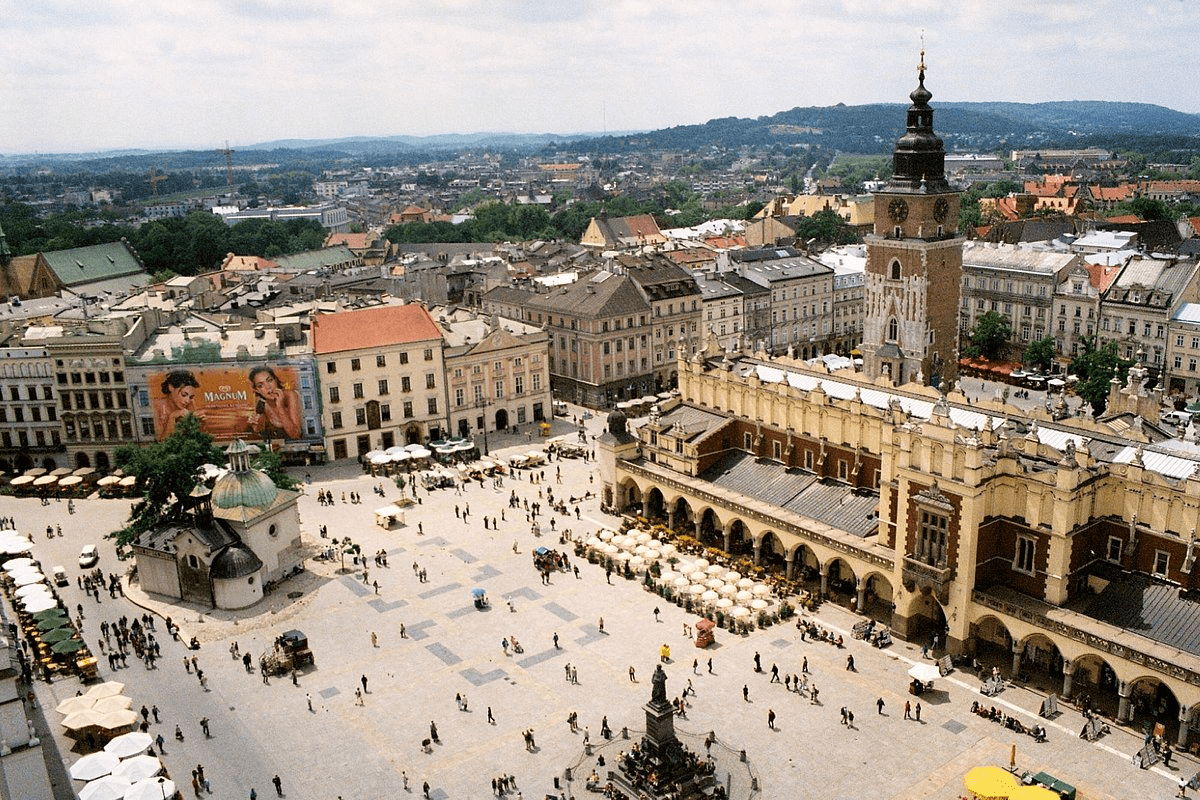 City overview
Cracow, or originally ¨Kraków¨, is a city counting approximately 770,000 residents. It is one of the oldest cities in Poland, dating back to the tenth century, when the city´s name was recorded for the first time. Still, some of the city´s parts date back to the fourth century! Cracow is thus a monumental place full of history and culture. The attractiveness of the city and its valuable monuments origin from the history. For example, during the World War II, the city has been invaded by Germany and completely occupied within the first week. Due to the Holocaust, the Nazi-party has established the Ghetto in Cracow in order to execute the Jewish and a part of Polish citizens. Cracow is therefore a place full of historical places connected to Jewish culture and Holocaust. Many other happenings from years ago and new projects have upgraded the city's image. The city has become a big, modern attraction. It is also a place to live for people from all around the world.
Good to know that:
Cracow once was the capital of Poland! The city ruled in the years from 1038 to 1569!
Cracow claims the very first UNESCO World Heritage Site.
John Paul II, Polish pope reigning in the years 1978 – 2005 was an archbishop of Cracow before elevating.
Almost 8 million people live within Cracow centre's 100km radius.
Environment
Cracow is laying on the south-eastern part of the country. The city is touching the Vistula River, which is the longest river in Poland and the ninth longest in Europe. Cracow is placed on height from 188 to 383 meters above the sea level and is geographically gifted by having the mountains nearby! The city has close distance to Tatras from Carpathian Mountains, which is a range of mountains crossing the Eastern and Central Europe. Carpathians are the third-longest mountain range in the continent and cross Romania, Slovakia, Ukraine, Czech Republic, Serbia, and a few more countries. Besides, there are approximately 40 parks in Cracow, showing the city's care for environment and beautiful nature. Some of the best parks are Jordan Park (first public park in Europe), Zoological Garden, and the Botanical Garden (garden of the Jagiellonian University).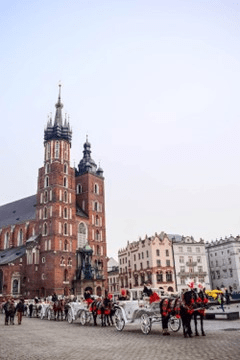 National parks
Next to beautiful nature and organized parks that Cracow carries, the area of the city includes 5 national parks, which are the protected environmental areas, and a big attraction for the tourists. National parks around Cracow consist of many flora and fauna, as well as old rocks and caves. Ojcowski National Park contains Jurassic limestone, which is estimated to be formed 160 million years ago. Gorczanski National Park includes a summit of 1310 meters above sea level and many 100-year-old trees. Babiogorski National Park consists of many rare flora types as well as unique bird species. Tatra National Park protects the Tatra Mountain zone, with Rysy as the highest peak (2499m). Pieniny National Park is a beautiful area consisting of nearly 170 flora species, mountains of almost 1000 meters high, and 7000 animal species.
Climate
The city of Cracow is known for an average European climate, where the overall temperature is warmer than Nordic and colder than Southern countries. Cracow´s climate is characterized by very cold winters and hot summers. Cracow is one of the Polish cities to enjoy snow during the nearly entire winter, but also slightly before and after. In January 1987, the record on Cracow´s coldest winter was set, measuring even -30°C. The winters are mostly grey and misty.
Cracovian summers are very warm, having 37,3°C on the highest (record from August 2013). Still, the summer temperature is not disturbing the inhabitants´ everyday lives. The nights remain cold, and rain appears from time to time.
Culture
Cracow is Poland´s capital of culture. Besides, the city has also become the European Capital of Culture in the year 2000. Cracow is known for great architecture, historical places and monuments that are nowhere else to see. Polish culture and creativity are glued to the city of Cracow. In 2013, UNESCO has given it the title of City of Literature. All the titles given to Cracow are not there without a reason!
Cracow has more than 50 museums, counting the beautiful 19th-century Polish Art Museum, National Museum, and Jagiellonian University Museum. Visiting these museums is claimed to be one of the best ways to learn about Polish history and culture. Besides the museums, there are around 50 cultural festivals taking place in Cracow each year.
Taking the folk culture of Cracow into account, the city has its own ethnic costume style, which is worn by the Cracovians for special occasions, such as folk festivals. Also, there are numerous Polish traditions that are kept in Cracow as well as the entire country. As Poland is a country of catholic majority, all the catholic and historic events are solemnly celebrated in the big cities. In 2018, one of the most major events took place all over the country. On November 11th2018, Poland reached 100 years of independence. To celebrate it, the folks went outside to share their happiness. In Cracow, multiple events took place during that day, including military parades and concerts.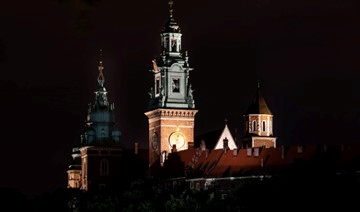 Wawel Castle
The biggest attraction of the city is The Wawel Royal Castle. The castle is considered one of the main points of attraction among tourists. Built in the XI century, it is an architectural complex consisting of multiple buildings of high cultural and historical importance. Wawel Castle is positioned on the left side of the Vistula River, in Cracow. It was built on the wish of King Casimir III the Great and it's currently more than 1000 years old. It is one of the UNESCO Heritage sites!
In order to see the main Cracovian attraction, it takes only a 10-to-15-minute walk from the Main Square. It is possible to visit the castle from the outside as well as from the inside. One of the most interesting objects within the area is Smok Wawelski (Wawel's Dragon), which originates from a famous Polish legend.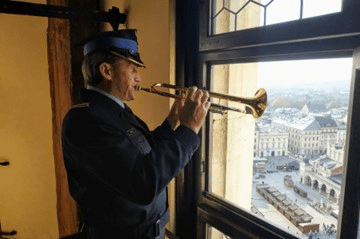 St. Mary´s Basilica
On the Main Market Square, at the center of Cracow, there is a big Gothic church called Saint Mary´s Basilica. The church was built in the XIII century and it´s one of the most interesting monuments to see in Cracow. Connected to Polish history and culture, the first Basilica was destroyed very quickly after its completion, during the Mongol Invasion. The new Basilica has been built in 1320.
Each hour, 24 hours a day, seven days a week, 365 days a year there is a trumpet signal played from the highest tower of the Basilica. The signal called Hejnal is a symbol of the Mongol attack. Before the Mongolians attacked the city, one trumpeter started to play a sound on his trumpet to warn the civilians. During the play, one Mongolian shot the trumpeter in his throat. Therefore, during the Hejnal these days, we can hear the sound being broken off during the play.
Nightlife
Cracow is a great city full of clubs, bars, festivals, concerts, and many more! The city has more than 100 local clubs at the moment. The local clubs and nightspots are not big, but there are various music styles and events to choose from. Every place is unique and has its own, great style. Most parties take place on Friday and Saturday night, but the other days of the week are not missing out! The place with the most clubs and pubs present is the Old Town historic district. There are multiple gay-only and gay-friendly bars, although adult entertainment, such as go-go clubs, is out of fashion in the city. Besides, Cracow´s nightlife is able to target everyone! From modern music parties to senior pubs. Due to the culture, many events include folk music and Jazz, which is very popular amongst millennials.
Public transport
Cracow is very well-connected and developed in terms of transportation. In order to get from point A to point B there are many ways to choose from.
Public transportation functions from the early morning up until the night, mostly from 5:00 AM to 11:00 PM. Also, there are multiple applications and websites that can help you with finding all the information about the local, national, and international movements. Important to mention is that public transportation tickets are separated for two zones: Strefa I and Strefa I + II. Strefa I contains the Cracow zone only, while Strefa I + II contains the nearest cities and places outside of Cracow's boundaries. The tickets vary per travel duration and the type of transport. There is a possibility to buy a ticket for a single or double way, and family tickets are available as well.
Public transportation is considered cheap, mentioning 4 PLN (€0,85) for a 20-minute trip. Tickets can be purchased online as well as in the bus/tram/train itself. It is also possible to buy weekly, monthly, or yearly tickets, which gives an advantage to regular travelers.
Tram
There are currently 24 tram stations within the city. With more than 20 lines, it is possible to get to different sides of Cracow within a brief time. People tend to use trams to get to the other districts or grand places within the city. Cracovian trams function from 4:30 AM to 11:00 PM every 20 minutes for the longest.
Bus
The buses in Cracow run from 5:00 AM to 11:00 PM, 7 days a week. It is possible to get to each zone in Cracow by bus very quickly. The ticket options for busses are 1 single fare OR 40 minutes – 3,80 PLN, 20 minutes – 2,80 PLN, 1 hour – 5 PLN, 90 minutes – 6 PLN, 24H – 15 PLN, 48H – 24 PLN, 72H – 36 PLN, 7 days – 48 PLN. It is a cheap price, also considering the possibility to buy a reduced-price ticket. There are also weekend tickets which will be able to take you to all the attractions during your free time.
Housing
As a large city, Cracow is considered a safe place to live in! It is a city full of students and young people, big families, and seniors. Next to it, there is a lot of hospitality amongst people living there and easy reachability to all necessary shops within the city. Although considering that Cracow is a big city, the costs of living are higher than in the small towns or villages in Poland. The prices of housing may be considered cheap for the countries using Euro currency, but the rent for an apartment may stand on the more expensive side for PLN currency salaries.
Estimated housing prices:
Rent a HOUSE: 85m2, furnished = min. 3000 PLN (€ 631), max. 8000 PLN (€ 1680)
Rent an APARTMENT/STUDIO: 30m2, furnished = min. 1800 PLN (€ 380), max. 4000 PLN (€ 840)
Rent a ROOM: furnished = min. 500 PLN (€ 105), max. 2000 PLN (€ 420)
Looking for an accomodation?
For people interested in having a new career in Cracow, Recruit4Work offers an easy housing possibility, where accommodations can be found in no time. Together with Housing Anywhere and Uniplaces, we offer many options for living in Cracow, as well as in many other European cities, such as Madrid, Budapest, Barcelona, Paris, Alicante, and many more. It is an easy way to find a new place to live when moving abroad.
Because we care about the labor and work that you do, we offer a 10% discount on both housing websites when searching for a room via Recruit4Work! Are you in search of accommodation in Europe? Click here to know more: https://www.recruit4.work/finding-a-house-when-moving-abroad/
Healthcare
In the hospitals in Cracow, it is mandatory to provide care to each patient that needs it. As Cracow is within the EU area, there are advantages for European visitors. By filling out the EHIC documents and applying for its card, you will be able to receive free care. Polish hospitals care about the right treatment. The largest hospitals are the Ludwika Rydygiera Hospital and Gabriela Narutowicza Hospital.
In order to get medications, there are numerous pharmacies (Apteka) in Cracow that consist of all types of medications and more. Unfortunately, prescriptions gotten at the doctor's appointment won't be free. Many of the pharmacies are open 24 hours a day, and their amount within the city makes it easily accessible. In Poland, the average drug price varies from 24 to 30 PLN. Pay attention that the special or rare medications may cost more than this.
In case of an accident, or emergency of any kind, use numbers 999 or 112.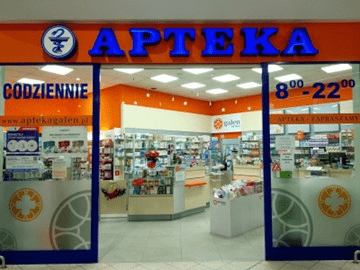 Useful words:
Dzień dobry (jane-doh-brih) = Good morning / good afternoon
Dobry wieczór (doh-brih vyeh-choor) = Good evening
Do widzenia (doh vee dzeh-nyah) = Goodbye (formal)
Tak (tack) = Yes
Nie (nyeh) = Not / not
Nie mówię po polsku (nyeh moo-vyeh poh pohl-skoo) = I don´t speak Polish
Dziękuję (jen-koo-yeah) = Thank you
Przepraszam (psheh-prah-shahm) = I´m sorry / pardon
Na zdrowie! (nah zdroh-vyeh) = Bless you / cheers!
Proszę (proh-sheh) = Please (while asking AND giving)