HR/Recruitment
·
Calafell
Junior Dutch Recruiter for Recruit4Work in Calafell
Experience building and utilizing a variety of sourcing plans and tools, including proactive phone and internet research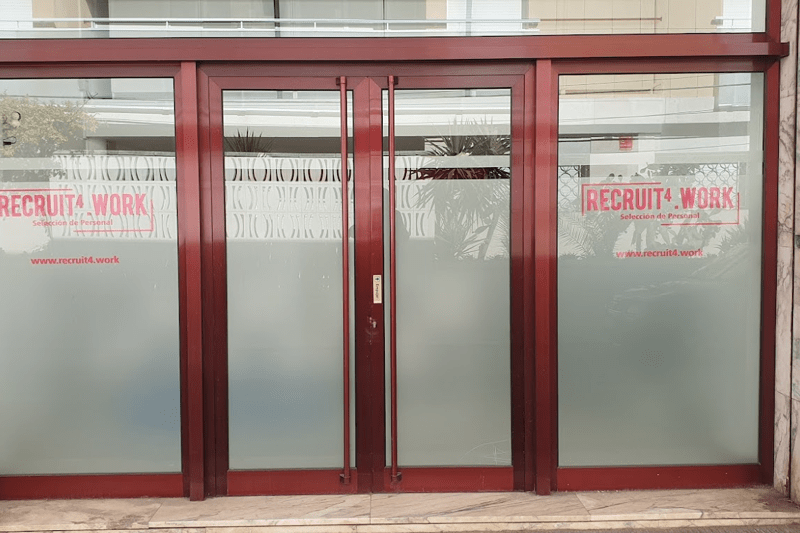 We strive for the highest level in Recruit4Work: self-development. Of course, you will receive a nice salary and a workplace at the company in Calafell. There is also a bonus per placement because it is and remains a commercial position where you are rewarded for your results.
Your profile
• You have a bachelor's education or equivalent work experience.
• You are commercial; you are achievement-oriented and you like to score.
• You are a goal-getter; you don't stop until you have found that one candidate that fits the position and client.
• You have analytical skills; you know how to find the right candidates on LinkedIn and you can map out where the candidate fits best.
• You are people-oriented; what we do is people work and the happiness of our candidates is the most important thing.
Activities
As a Junior Recruiter, you are responsible for finding the right candidates for our clients. This is a major challenge as we are in a tight candidate market. You search what is really asked and what is needed to fill the vacancy, you prepare a vacancy text and you start recruiting on LinkedIn. Are people interested? Then you get into a conversation with them and you know exactly where that person's loves at work and whether this fits with our customer and vacancy. You then guide the application process up to the placement. Of course, we also maintain good contact with our candidates after a placement.
What does the process look like then?
As a Junior Recruiter, you can therefore expect that a large part of your work is behind a computer screen and that you spend a lot of time searching and writing. If you get into a good flow, you will also have several interviews every day and you will be involved in the further application procedures of candidates who are allowed to interview.
Company
We are a leading European Recruitment service provider based in Calafell. We are active in the international market with local national recruitment teams to find and select the right candidates for your vacancies. With us, you can extend your HR team without any risks.
Due to our history, we have a very good knowledge of the candidate requirements of specific markets. We have an in-depth understanding of the variation of the different areas such as sales, IT, software, energy, and finance. This gives us the possibility to expand within the existing verticals.
We have 40 recruiters in localized language teams. Which enables us to find all European profiles. Since we are able to speak to a potential candidate in their native language we understand their culture and reasons best.
We believe that this streamlined thinking is essential to building good working relationships. To further increase the ease of collaboration our customers have a dedicated contact that will act as your main source of information.
Our clients are companies where we know that our candidates will soon enjoy working. We enjoy going to work. And we are committed to ensuring that our candidates do the same! We look at what makes someone enjoy going to work. Do you also want to contribute to the happiness of others?

Requirements

• 1+ years of corporate and or search firm progressive recruiting experience including sourcing.
• Experience building and utilizing a variety of sourcing plans and tools, including proactive phone and internet research.
• ATS experience with sourcing, tracking, and managing candidates
• MS Office - including Word, Excel, PowerPoint, and Outlook.
• Experience managing and prioritizing multiple searches, projects, and client relationships.
• You have a bachelor's education or equivalent work experience
• Strong consulting skills and demonstrated ability to work in a team environment, as a team leader or member.
• Dutch with English C2 (3nd language is a plus!)
• Strong planning & organizational skills;
Type of employment:
• Full-time 40 hours a week 
+ Very nice bonus scheme
Location
Calafell Playa
Afdeling

Locaties

Calafell

Soort dienstverband

Fulltime

Werkniveau

Uitvoerend / middenkader

Language

English, Dutch
Why work with us?
Honesty and clarity

We ensure these values are the basis of our interaction with everyone; clients, candidates, suppliers and each other.

Proactivity

We are creative and solutions driven and don't rely on existing methods. We are flexible, open to change and constantly question the status quo

Long-term relationships

We develop relationships with a view to forming successful and sustainable long term partnerships of mutual benefit.

Knowledge

We continually build upon our in-depth understanding of the disciplines and sectors in which we operate.
Recruit4.work
Recruit4.work will do more than just finding that absolute professional for you. We judge the person also at their personal and contactual abilities.
Will he/she fit within your organisation structure? Is he/she a real team player, will he/she show enough leadership to lead a larger unit, is it a real personality, and will he/she estimate that very special procedures characterizing your organisation?
A company specialized in recruitment and selection will take those aspects seriously in the profile.
Recruit4.work is such a company.
HR/Recruitment
·
Calafell
Junior Dutch Recruiter for Recruit4Work in Calafell
Experience building and utilizing a variety of sourcing plans and tools, including proactive phone and internet research
Het sollicitatieformulier wordt geladen