Nederlandstalige Contact Center Agents in Valencia
We usually respond within 2 hours
Voor een klant, gevestigd in het centrum van Valencia, zijn we op zoek naar Contact Center Agents die Vlaams of Nederlands met Engels spreken. Ervaring met klantcontact is niet vereist, maar wordt wel op prijs gesteld. Kandidaten moeten in Valencia wonen of bereid zijn op korte termijn te verhuizen.
De contactcenter agent helpt de klant vriendelijk en betrokken. Door het toepassen van situatie-aangepaste gesprekstechnieken en het gebruik van de dialoog ondersteunende tools, ben je in staat om vragen te verduidelijken en een passende oplossing voor de klant te vinden. Hiervoor moet je je kunnen inleven in de situatie van de klant met een maximale klanttevredenheid als resultaat. De gevonden oplossing wordt vastgelegd in de daarvoor bestemde systemen. Dit alles binnen de daarvoor gestelde tijdsnormen.
Profiel
Ben jij de Contact Center Agent die wij zoeken en beschik je over de volgende eigenschappen en/of kwaliteiten?
Je bent service- en resultaatgericht;

Je hebt technisch inzicht;

Je hebt cijfermatig inzicht te hebben om facturen te kunnen lezen en uitleggen;

Je kan zelfstandig werken en problemen oplossen met een flinke dosis analytisch denkvermogen;

Je hebt het vermogen om je in te leven in je klant.

Je bent een goede luisteraar en beschikt over goede communicatieve vaardigheden;

Je hebt een goede beheersing van de en Engelse taal.

Gastvrij, klantvriendelijk en behulpzaam naar de klant

Flexibiliteit en empathie zijn zeer belangrijk.

Je bent op zoek naar een uitdagende functie voor langere tijd.
Aanbieding
Betaalde training

Leuk, mensgericht callcenter

Marktconform basissalaris

Groeimogelijkheden

Spaanse lessen

Verhuispakket
Locatie
Valencia (Spanje)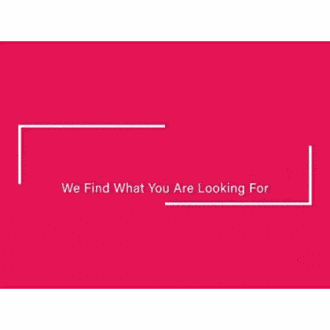 Recruit4.work
Recruit4.work will do more than just finding that absolute professional for you. We judge the person also at their personal and contactual abilities.
Will he/she fit within your organisation structure? Is he/she a real team player, will he/she show enough leadership to lead a larger unit, is it a real personality, and will he/she estimate that very special procedures characterizing your organisation?
A company specialized in recruitment and selection will take those aspects seriously in the profile.
Recruit4.work is such a company.
About Recruit4Work SL
Job seekers
Looking for work? Please view our open vacancies and apply directly, If you have further questions please fill in the following form and we'll get in touch as soon as possible.
Companies
Interested in hearing more from our services? Please take a look at this page or fill in the form below and we will get in contact with you as soon as possible.
Nederlandstalige Contact Center Agents in Valencia
Loading application form