Genemuiden, the Netherlands
Transportplanner
We usually respond within 2 hours
Blink jij uit in Multi-tasken, ben jij bekwaam in het creatief oplossen van vraagstukken en ben jij communicatief (slag)vaardig? Dan hebben wij de baan voor jou als transportplanner. Jij bent namelijk dé specialist op het gebied van logistieke vraagstukken en zorgt ervoor dat ons wagenpark dagelijks door heel Europa efficiënt rijdt! Dit doe je door het optimaal plannen van routes, het aansturen en begeleiden van onze chauffeurs en het in- en verkopen van vrachten. Als transportplanner bestaat jou dag uit het verzorgen en bewaken van de planning. Belangrijk hierbij is dat jij vanuit een helicopterview kan handelen om dit alles voor elkaar te boksen. Naast het plannen ga jij je bezighouden met het verstrekken van de laad- en los opdrachten aan de chauffeurs, het controleren en verwerken van rit-gegevens en het muteren van planoverzichten in het Transport Management Systeem.
Als transportplanner heb jij een essentiële rol binnen onze organisatie en maak je ons allen trots door onze mooie blauwe vrachtwagens alle kanten uit te sturen.
Kortom, voor deze gave job is het ontzettend belangrijk dat jij het overzicht kan bewaren en meerdere ballen tegelijk in de lucht kan houden. Om dagelijks dit klusje te klaren zal jij veelvuldig sparren en samenwerken met je directe collega's!
Jouw profiel
Werkervaring in een soortgelijke rol;
Je hebt minimaal MBO 4 werk- en denk- niveau;
Ervaring in de Transport en Logistieke sector is een pré;
Een goede beheersing van de Duitse- en Engelse taal om vloeiend met chauffeurs te kunnen communiceren;
Sociale- en communicatieve skills, je bent duidelijk en weet je te verplaatsen in de chauffeurs;
Je bent een kei in multitasking en weet meerdere ballen tegelijk in de lucht te houden;
Je bent leergierig ingesteld, je wilt alle ins en outs van ons werkproces weten om zo een onmisbare planner te worden!
Wat bieden wij?
Wij bieden een goed salaris passend bij je relevante werkervaring;
Een bepaalde tijd contract met uitzicht op een vast dienstverband;
24 vakantiedagen, 3,5 ATV dagen op basis van een fulltime dienstverband;
Doorgroei- en ontwikkelmogelijkheden;
Leuke collega's;
Een goed pensioen;
Werken bij een internationaal familiebedrijf;
Mogelijkheid tot thuiswerken, inclusief ingerichte thuiswerkplek.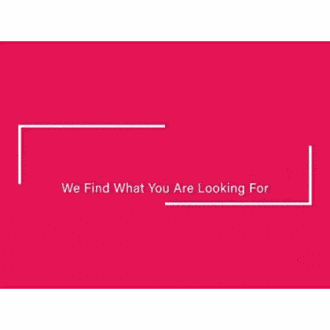 Genemuiden, the Netherlands
Why work with us?
Honesty and clarity

We ensure these values are the basis of our interaction with everyone; clients, candidates, suppliers and each other.

Proactivity

We are creative and solutions driven and don't rely on existing methods. We are flexible, open to change and constantly question the status quo

Long-term relationships

We develop relationships with a view to forming successful and sustainable long term partnerships of mutual benefit.

Knowledge

We continually build upon our in-depth understanding of the disciplines and sectors in which we operate.
Recruit4.work
Recruit4.work will do more than just finding that absolute professional for you. We judge the person also at their personal and contactual abilities.
Will he/she fit within your organisation structure? Is he/she a real team player, will he/she show enough leadership to lead a larger unit, is it a real personality, and will he/she estimate that very special procedures characterizing your organisation?
A company specialized in recruitment and selection will take those aspects seriously in the profile.
Recruit4.work is such a company.
About Recruit4.work
Job seekers
Looking for work? Please view our open vacancies and apply directly, If you have further questions please fill in the following form and we'll get in touch as soon as possible.
Companies
Interested in hearing more from our services? Please take a look at this page or fill in the form below and we will get in contact with you as soon as possible.
Genemuiden, the Netherlands
Transportplanner
Loading application form