Logistiek / Magazijn medewerker
Ben jij graag fysiek bezig en fulltime beschikbaar voor een leuke baan in een enthousiast team?
We usually respond within 2 hours
Ben jij graag fysiek bezig en fulltime beschikbaar voor een leuke baan in een enthousiast team? Bij Brinks Transport in Rijssen zoeken wij wegens aanhoudende groei per direct een fulltime logistiek medewerker (in overleg zijn minder uren mogelijk).
#debrinksfamilie
Brinks is een snel groeiend en stabiel familiebedrijf dat al bijna 160 jaar bestaat. Wij zijn gespecialiseerd in leveringen binnen de particuliere markt en bezitten een modern wagenpark (met eigen garage) en een warehouse van 30.000 m2. Met meer dan 260 collega's staan wij samen garant voor het leveren van optimale service.
Redenen om bij ons te komen werken
Wij bieden je leuk werk in een nog leuker team. Het gaat om een zelfstandige, uitdagende baan binnen een werkomgeving met prima geautomatiseerde systemen. Wij hebben een goede informele werksfeer en een actieve personeelsvereniging. Wat je nog meer kunt verwachten van Brinks als werkgever?
Een goed salaris volgens de cao Beroepsgoederenvervoer, afhankelijk van ervaring tussen €1929,- en €2569,- bruto per maand (dat is tussen de €11,09 en €14,77 per uur)
Werk je in de ploegendienst dan krijg je natuurlijk een ploegentoeslag van maar liefst 8,75% op je bruto salaris
Overuren worden 130% uitbetaald
Vaste aanstelling (niet via uitzendbureau)
Budget voor persoonlijke ontwikkeling
Elke week vers fruit voor iedereen
Jouw werkdag
Binnen ons warehouse hebben wij verschillende diensten (dag en avond). In de dagdienst los je samen met je collega's meubilair/keukens van onze leveranciers. Je controleert alles op kwaliteit en kwantiteit. Vervolgens registreer je met een handscanner. Je zorgt dat de meubels/keukens verzendklaar staan. In de avonddienst laad je de meubeldistributiewagens voor de volgende dag. Deze meubelen zijn bestemd voor het midden- en hoog segment. Je zorgt voor een keurige verpakking en laadt de goederen zeer specifiek, dus waar nodig met dekens, hoezen en andere beschermmaterialen. Dat doe je uiterst voorzichtig en secuur. Een double check is essentieel en suggesties om het nog beter te doen zijn welkom. Het woord 'secuur' is ook van toepassing op jouw werkomgeving. Die ziet er vanzelfsprekend altijd netjes uit.
Wanneer?
Als logistiek medewerker bij Brinks kun je werken in de dagdienst of in de ploegendienst. Bij laatstgenoemde werk je de ene week overdag (07:00 – 16:00 uur) en de andere week in de avond (16:00 – 01:00 uur).
Wat onze medewerkers over ons zeggen
Op https://www.indeed.nl/cmp/Brinks-Transport-Rijssen-Bv-1/reviews zie je een aantal reviews van collega's die bij ons werken of hebben gewerkt.
Werk jij binnenkort in ons warehouse?
Je bent een enthousiaste collega die graag in teamverband werkt maar je kunt ook goed zelfstandig werken. Je bent betrokken, werkt proactief en woont in de regio van Rijssen. Verder verwachten we:
Je fysieke conditie is goed genoeg voor het laad en los werk
Betrouwbaarheid / loyaal
Nauwkeurigheid
Relevante werkervaring met laden en lossen is een pré
Wil jij deze baan?
Ben jij klaar voor een nieuwe uitdaging? Solliciteer dan direct!
Direct contact? Stuur je bericht of vraag naar m.kupers@brinkstransport.nl of bel 010-3400345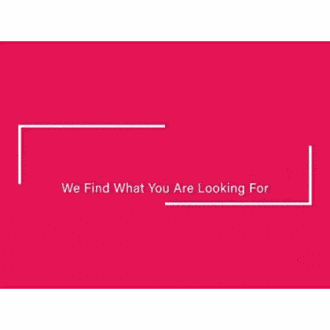 Why work with us?
Honesty and clarity

We ensure these values are the basis of our interaction with everyone; clients, candidates, suppliers and each other.

Proactivity

We are creative and solutions driven and don't rely on existing methods. We are flexible, open to change and constantly question the status quo

Long-term relationships

We develop relationships with a view to forming successful and sustainable long term partnerships of mutual benefit.

Knowledge

We continually build upon our in-depth understanding of the disciplines and sectors in which we operate.
Recruit4.work
Recruit4.work will do more than just finding that absolute professional for you. We judge the person also at their personal and contactual abilities.
Will he/she fit within your organisation structure? Is he/she a real team player, will he/she show enough leadership to lead a larger unit, is it a real personality, and will he/she estimate that very special procedures characterizing your organisation?
A company specialized in recruitment and selection will take those aspects seriously in the profile.
Recruit4.work is such a company.
About Recruit4.work
Job seekers
Looking for work? Please view our open vacancies and apply directly, If you have further questions please fill in the following form and we'll get in touch as soon as possible.
Companies
Interested in hearing more from our services? Please take a look at this page or fill in the form below and we will get in contact with you as soon as possible.
Logistiek / Magazijn medewerker
Ben jij graag fysiek bezig en fulltime beschikbaar voor een leuke baan in een enthousiast team?
Loading application form