Callcenter
·
Lisbon, Portugal
Customer Service Rep German - Medical industry
Together with your colleagues, you will be ensuring a highly professional, courteous and empathetic customer service via phone and e-mail.
We usually respond within a day
Our customer
Our customer is an innovative medical device company dedicated to making the lives of people with diabetes and other conditions easier through the use of its product platform. Their system provides a unique alternative to traditional insulin delivery methods. 

Together with your colleagues, you will be ensuring a highly professional, courteous and empathetic customer service via phone and e-mail. Part of your daily activities will be:
Respond to inbound calls and customer inquiries regarding their products to ensure questions are answered and orders placed timely.
Request and collect updated documentation required by the customer's payer, complete order entry and coordination of product shipment to customers.
Answer phone inquiries and provide support and direction to customers and resolve customer's issues in a timely and empathetic manner.
Ensure all patient documents are on file as required to assure regulatory requirements and payer requirements are met.
Collaborate with internal and external entities to assist our customers in obtaining products.
Encourage customer compliance with product utilization
Our ideal candidate is
A natural team player - we believe in supporting and developing our people,
Someone who loves to give and receive fantastic customer service - we want you to treat every call or email or social media post as an opportunity to delight our customers
Required skills
Fluent in German
B2 level English
Excellent communication skills
Problem solving
Sense of responsibility
Benefits
Excellent benefits package
Multilingual and excellent work environment to provide the customer service
Extensive training
Languages classes (for international candidates)
Internal employee incentives
Located in an amazing office in Lisbon with excellent transport links
Location
Lisbon, Portugal
Job categories

Locations

Language

German
We usually respond within a day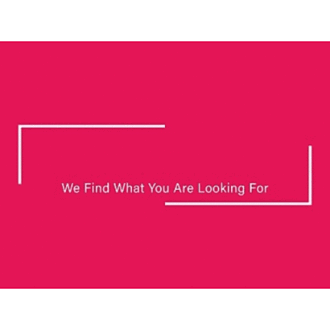 Related jobs
Why work with us?
Honesty and clarity

We ensure these values are the basis of our interaction with everyone; clients, candidates, suppliers and each other.

Proactivity

We are creative and solutions driven and don't rely on existing methods. We are flexible, open to change and constantly question the status quo

Long-term relationships

We develop relationships with a view to forming successful and sustainable long term partnerships of mutual benefit.

Knowledge

We continually build upon our in-depth understanding of the disciplines and sectors in which we operate.
Recruit4.work
Recruit4.work will do more than just finding that absolute professional for you. We judge the person also at their personal and contactual abilities.
Will he/she fit within your organisation structure? Is he/she a real team player, will he/she show enough leadership to lead a larger unit, is it a real personality, and will he/she estimate that very special procedures characterizing your organisation?
A company specialized in recruitment and selection will take those aspects seriously in the profile.
Recruit4.work is such a company.
About Recruit4.work
Job seekers
Looking for work? Please view our open vacancies and apply directly, If you have further questions please fill in the following form and we'll get in touch as soon as possible.
Companies
Interested in hearing more from our services? Please take a look at this page or fill in the form below and we will get in contact with you as soon as possible.