Callcenter
·
Barcelona, Spain
Dutch Business Growth Specialist (Recent Graduates/internships)
Have you recently graduated and want to take your first step into the jobmarket? Then we have this great oppportunity in Barcelona!
We usually respond within 2 hours
Have you recently graduated and want to take your first step into the jobmarket? Then we have this great oppportunity in Barcelona!

As a Business Growth Specialist, you will work closely with the New Business Sales and New Business Associate teams, and you will learn with the help of our coaches to discover potential customers to contact. You will learn and utilize a mix of skills in researching your own leads from external and internal sources and tools, and also vet leads from provided lists. You will determine the potential for a lead to meet the business requirements of the teams based on a scoring system, and route leads appropriately to the corresponding team. You will help the teams uncover potential industries and verticals to strategically approach, by analyzing the ideas provided by others while also suggesting your own.
Responsibilities:
Prospect high quality, policy-compliant leads for the New Business Sales team to work on
Be on the lookout for industry news & trends to ensure timely prospecting
Understand market seasonality and collaborate with sales teams to plan ahead
Evaluate prospective client potential, aligned with sales team expectations
Deliver a set of potential ready-to-call leads every week to the New Business Associate team
Collaborate cross functionally with New Business Sales and New Business Associate teams to calibrate on lead quality
Requirements
Bachelor's degree in Business Administration, Economics or Marketing obtained in the last 5 years.
Native level of Dutch
Fluent in English
Able to think strategically and follow market trends
Intermediate spreadsheet skills (ability to work with pivot tables, vlookups, etc)
Strong time management skills. Able to multitask and stay detail oriented
Outstanding written and oral communication skills
Benefits
Internship Contract of 6 months, from Monday to Friday (36 hours/week)
Relocatioith a private Health Insurance
A permanent presence of coaches who will facilitate your personal and professional development
Established career path to grow within the project
Continuous training and certifications
Bi-weekly, monthly or quarterly contests
Employment with the world's largest provider of contact center services
Excellent work environment, great colleagues, social arrangements and personal development
Dynamic business casual environment with colleagues of all ages gathered in a highly-motivated team
Location
Barcelona (Spain)
Job categories

Locations

Employment type

Internship

Language

English, Dutch
We usually respond within 2 hours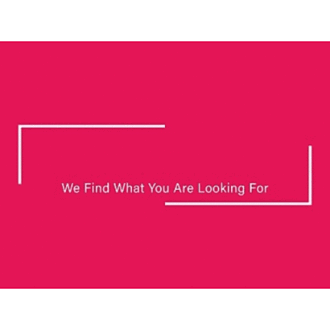 Related jobs
Why work with us?
Honesty and clarity

We ensure these values are the basis of our interaction with everyone; clients, candidates, suppliers and each other.

Proactivity

We are creative and solutions driven and don't rely on existing methods. We are flexible, open to change and constantly question the status quo

Long-term relationships

We develop relationships with a view to forming successful and sustainable long term partnerships of mutual benefit.

Knowledge

We continually build upon our in-depth understanding of the disciplines and sectors in which we operate.
Recruit4.work
Recruit4.work will do more than just finding that absolute professional for you. We judge the person also at their personal and contactual abilities.
Will he/she fit within your organisation structure? Is he/she a real team player, will he/she show enough leadership to lead a larger unit, is it a real personality, and will he/she estimate that very special procedures characterizing your organisation?
A company specialized in recruitment and selection will take those aspects seriously in the profile.
Recruit4.work is such a company.
About Recruit4.work
Job seekers
Looking for work? Please view our open vacancies and apply directly, If you have further questions please fill in the following form and we'll get in touch as soon as possible.
Companies
Interested in hearing more from our services? Please take a look at this page or fill in the form below and we will get in contact with you as soon as possible.