Callcenter
·
Larnaca, Cyprus
Nederlandse klantendienstmedewerker in zonnig Cyprus
Voor een van de grootste webshops van Nederland zijn wij op zoek naar klantenservicemedewerkers.
We usually respond within 2 hours
Voor een van de grootste webshops van Nederland zijn wij op zoek naar klantenservicemedewerkers. Je maakt deel uit van een groeiend team en zorgt voor een vriendelijke klantenservice via de telefoon. Onderdeel van je dagelijkse werkzaamheden zijn:
Luister naar de vragen en zorgen van klanten en het bieden van oplossingen;
Problemen oplossen met betrekking tot bestellingen, leveringen, betalingen en retouren;
Aanspreekpunt voor externe verkopers;
Informatie verstrekken over digitale producten;
Escalatie en doorverwijzen van problemen naar andere afdelingen.
Onze ideale kandidaat is
Een natuurlijke teamspeler
Iemand die ervan houdt om fantastische klantenservice te geven - we willen dat je elke oproep, e-mail of post op sociale media behandelt als een kans om onze klanten blij te maken
Skills
Vloeiend in het Nederlands of Vlaams
Werkvaardigheid in het Engels
Uitstekende communicatievaardigheden en inlevingsvermogen
Voordelen
Uitstekend arbeidsvoorwaardenpakket
Meertalige en uitstekende werkomgeving om de klantenservice te bieden
Uitgebreide training
Interne incentives voor werknemers
Plaats
Larnaca, Cyprus
Job categories

Locations

Larnaca, Cyprus

Employment type

Full-time

Language

English, Dutch
We usually respond within 2 hours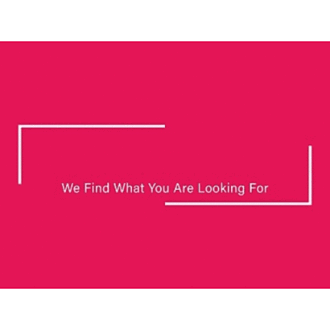 Related jobs
Why work with us?
Honesty and clarity

We ensure these values are the basis of our interaction with everyone; clients, candidates, suppliers and each other.

Proactivity

We are creative and solutions driven and don't rely on existing methods. We are flexible, open to change and constantly question the status quo

Long-term relationships

We develop relationships with a view to forming successful and sustainable long term partnerships of mutual benefit.

Knowledge

We continually build upon our in-depth understanding of the disciplines and sectors in which we operate.
Recruit4.work
Recruit4.work will do more than just finding that absolute professional for you. We judge the person also at their personal and contactual abilities.
Will he/she fit within your organisation structure? Is he/she a real team player, will he/she show enough leadership to lead a larger unit, is it a real personality, and will he/she estimate that very special procedures characterizing your organisation?
A company specialized in recruitment and selection will take those aspects seriously in the profile.
Recruit4.work is such a company.
About Recruit4.work
Job seekers
Looking for work? Please view our open vacancies and apply directly, If you have further questions please fill in the following form and we'll get in touch as soon as possible.
Companies
Interested in hearing more from our services? Please take a look at this page or fill in the form below and we will get in contact with you as soon as possible.