HR/Recruitment
·
Budapest, Hungary
Associate Talent Acquisition Partner
We are looking for a multi-lingual candidate with experience in Campus recruitment to work for a big accommocations company!
We usually respond within 2 hours
In this role you will contribute to the company's success by developing and implementing staffing strategies to identify high-quality, diverse candidates. You will concentrate on active and passive candidate generation for positions across multiple functional groups or business units locally & globally and act as a staffing subject matter expert.
You will be responsible for:
Support the business by providing a quality driven, cost effective and timely end-to-end recruitment solutions to the designated business units, drawing insights from analytics to make the hiring process smarter and more efficient.
Deliver a full range of recruitment services providing a positive and professional experience to both candidates and hiring managers.
Review CVs, conduct pre-screening interviews and face to face interviews as required.
Partner with hiring managers in the selection process, where appropriate, attending interviews to support hiring managers.
Conducting interview debriefs at all stages with both hiring managers and candidates to uncover any potential issues, handle objections and pre-close both parties.
Drive proactive sourcing plans to attract external talent using direct channels in line with business needs; position specific sourcing strategies, initiatives and programs including networking/relationship building, internet job boards, social network search, database mining, professional outreach and advanced direct searching techniques.
Improve our employer brand in partnership with the HR team.
Work experience and knowledge
Minimum of 2-3 years of experience in recruitment (agency or in-house)
Solid recruiting experience in Europe and have a good understanding of the candidate market
Experienced in campus recruitment
Demonstrable track record of handling multiple vacancies across a variety of locations and disciplines
Confident communicator with ability to cope within a fast-paced and changing environment.
Ability to build strong relationships at all levels of the business
Strong organizational skills; time management; attention to detail and ability to prioritize and manage competing demands.
Results orientated – demonstrate initiative, a strong commitment to achieving meaningful results.
Willing and able to adjust to multiple demands, shifting priorities, and demonstrate flexibility
Applicants must be a Citizen of the European Union or hold a Permanent Residency.
Nice to haves
Analytical and comfortable using data to solve problems
Ability to be proactive, identify areas of improvement, and drive process improvement initiatives
Recruiting experience for customer service roles preferably in a fast-growing tech company, customer service environment or related recruitment consultancy
Knowledge of the multi-lingual customer service talent landscape across Europe/EMEA
Benefits
Permanent contract (40 hours per week)
5-day work week
Competitive salary
Discounted hotel accommodation; anywhere in the world
Exposure to travel industry
Career advancement opportunities at any of our office locations globally
Work culture: balance in work and life
Work environment: multinational
Dress code: smart casual
Strategic office location
Location
Budapest (Hungary)
Job categories

Locations

Employment type

Full-time

Language

English
We usually respond within 2 hours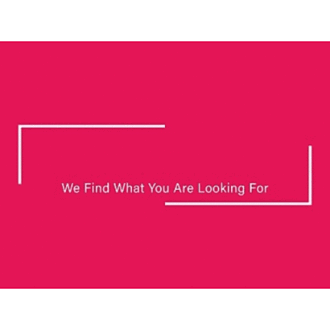 Related jobs
Why work with us?
Honesty and clarity

We ensure these values are the basis of our interaction with everyone; clients, candidates, suppliers and each other.

Proactivity

We are creative and solutions driven and don't rely on existing methods. We are flexible, open to change and constantly question the status quo

Long-term relationships

We develop relationships with a view to forming successful and sustainable long term partnerships of mutual benefit.

Knowledge

We continually build upon our in-depth understanding of the disciplines and sectors in which we operate.
Recruit4.work
Recruit4.work will do more than just finding that absolute professional for you. We judge the person also at their personal and contactual abilities.
Will he/she fit within your organisation structure? Is he/she a real team player, will he/she show enough leadership to lead a larger unit, is it a real personality, and will he/she estimate that very special procedures characterizing your organisation?
A company specialized in recruitment and selection will take those aspects seriously in the profile.
Recruit4.work is such a company.
About Recruit4.work
Job seekers
Looking for work? Please view our open vacancies and apply directly, If you have further questions please fill in the following form and we'll get in touch as soon as possible.
Companies
Interested in hearing more from our services? Please take a look at this page or fill in the form below and we will get in contact with you as soon as possible.