Callcenter
·
Madrid, Spain
Dutch Game presenter
Do you want to work in the heart of the Mediterrean? Are you looking for a change in environment? Meet new friends from all over the world and do you speak Dutch? Then we have GREAT news for you!
We usually respond within 2 hours
Do you want to work in the heart of Spain? Are you looking for a change in environment? Meet new friends from all over the world? Then we have GREAT news for you!
Our customer is a Swedish company, employing 11,000 people across 20 locations. The company is a leading provider of products and advanced software for online casinos. We are looking for Dutch team members in vibrant Madrid. We look for Dutch and/or Flemish-speaking talent who want to join us as a Game Presenter.
Being a Game Presenter means that you will host one of our casino games in front of the camera. It is kind of like a tv-presenter or a vlogger, except you don't need to come up with a script. Worried because you have never been in front of a camera or dealt a game of Blackjack? No problem - during your first two weeks with us, we will train you on all you need to know to be successful at work. This also includes teaching you public presentation techniques which is a skill that you can use also later in life.
We understand that moving to a new country might be challenging and therefore we help you with the move. We pay your flight tickets and provide you with a place to stay for your first 20 days. You will stay in an apartment with some of your new colleagues to make it easier for you to meet new friends. During this time, we advise you on how to find an apartment and the things you need to do to live in Madrid. 
QUALIFICATIONS
Being a Game Presenter is kind of like being a TV-presenter. You spend your workday in our studio at the table where you open and close the game and interact with players while they play. For our Dutch teams, the game is usually in Dutch. We broadcast 24/7 so you can work morning, day or night shift.
We offer you:  
Relocation package including flights & accommodation for the first 20 nights in Madrid (if you don't already live in Madrid) 
Competitive salary – which you can impact through your performance as part of it is bonus based 
Free gym membership 
Taxi service to and from work – if you work the night shift 
Paid training in our Academy
A life long experience on the sunny side of Europe with the opportunity to meet new friends from all over the world.
We want you to be:  
Fluent level of spoken Dutch
Minimum at conversational level of English
A service-minded personality who is open to learn new things
A person with strong work ethics and a sense of responsibility towards work and your colleagues
Holder of an EU passport
Previous experience from work in service-related jobs is considered an advantage
Location
Madrid (Spain)
Job categories

Locations

Language

Dutch
We usually respond within 2 hours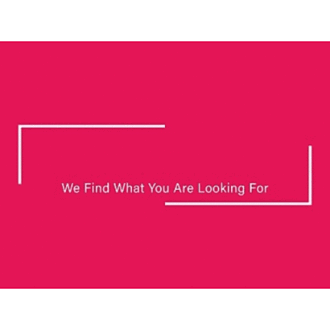 Related jobs
Why work with us?
Honesty and clarity

We ensure these values are the basis of our interaction with everyone; clients, candidates, suppliers and each other.

Proactivity

We are creative and solutions driven and don't rely on existing methods. We are flexible, open to change and constantly question the status quo

Long-term relationships

We develop relationships with a view to forming successful and sustainable long term partnerships of mutual benefit.

Knowledge

We continually build upon our in-depth understanding of the disciplines and sectors in which we operate.
Recruit4.work
Recruit4.work will do more than just finding that absolute professional for you. We judge the person also at their personal and contactual abilities.
Will he/she fit within your organisation structure? Is he/she a real team player, will he/she show enough leadership to lead a larger unit, is it a real personality, and will he/she estimate that very special procedures characterizing your organisation?
A company specialized in recruitment and selection will take those aspects seriously in the profile.
Recruit4.work is such a company.
About Recruit4.work
Job seekers
Looking for work? Please view our open vacancies and apply directly, If you have further questions please fill in the following form and we'll get in touch as soon as possible.
Companies
Interested in hearing more from our services? Please take a look at this page or fill in the form below and we will get in contact with you as soon as possible.