Network Engineer
We are looking for an experienced Network Engineer
We usually respond within 2 hours
Tasks
The Network Engineer will be responsible to :
Installation and configuration of the new customer's Network Infrastructure
Maintain the network infrastructure.
Acknowledge, troubleshoot, and resolve tickets that are assigned to the team in a correct way.
Escalate incidents internally or to 3rd party partners when required.
Participate, on a punctual basis, on specific projects related to his/her specialty.
The Network Engineer must have good interpersonal skills and must be a team player.
Duties
Installation and configuration of the network infrastructure
Maintain the network infrastructure: incident resolution, problem resolution
Troubleshooting, co-ordination with third party suppliers as well as with the central IT department of the customer
Advises the project team in areas such as capacity management
Contingency planning, environment planning, configuration management and other relevant tasks related to the role
Design and implement network solutions
Maintains the relevant documents/manuals describing the network infrastructure
Participate in standby 7x24 (~1 week per quarter)
Provides input for Incidents/Problems/Defects post closure analysis to the Bridge Incident/Problem Manager and/or the Technical Team Leader
Provides input to organize regular knowledge transfer sessions
Requirements
Bachelor or University degree in IT or equivalent by valid professional IT certifications in the domain of the network administration
CISCO ACI
CISCO CCNA Routing and Switching
CISCO CCNP Routing and Switching
At least 5 years of professional experience in the specific ICT domains as described below
At least relevant practical experience with Cisco ACI, F5 BIG-IP Local Traffic Managers LTM setup and maintenance
At least advance experience with CISCO/HP routing and switching
Unix RedHat (preferable knowledge)
Participating in standby (7*24) once per quarter
Knowledge of ITIL V3 processes.
Good communication skills.
English proficient (CEFRL Level: Minimum B2, Ideally C1)
Preferable 2nd language: French
Summary of mandatory requirements
Experience: Bachelor or university degree in IT (or equivalent by valid professional IT certifications in the domain of the network administration
Languages: English MANDATORY + French is an strong asset
Start: This is a freelance position. We are looking for freelancers that are able to start ASAP
Location
Strasbourg, France (on-site work)
Job categories

Locations

Strasbourg (France)

Language

English
We usually respond within 2 hours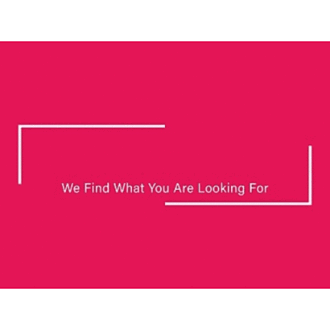 Related jobs
Why work with us?
Honesty and clarity

We ensure these values are the basis of our interaction with everyone; clients, candidates, suppliers and each other.

Proactivity

We are creative and solutions driven and don't rely on existing methods. We are flexible, open to change and constantly question the status quo

Long-term relationships

We develop relationships with a view to forming successful and sustainable long term partnerships of mutual benefit.

Knowledge

We continually build upon our in-depth understanding of the disciplines and sectors in which we operate.
Recruit4.work
Recruit4.work will do more than just finding that absolute professional for you. We judge the person also at their personal and contactual abilities.
Will he/she fit within your organisation structure? Is he/she a real team player, will he/she show enough leadership to lead a larger unit, is it a real personality, and will he/she estimate that very special procedures characterizing your organisation?
A company specialized in recruitment and selection will take those aspects seriously in the profile.
Recruit4.work is such a company.
About Recruit4.work
Job seekers
Looking for work? Please view our open vacancies and apply directly, If you have further questions please fill in the following form and we'll get in touch as soon as possible.
Companies
Interested in hearing more from our services? Please take a look at this page or fill in the form below and we will get in contact with you as soon as possible.