Online Marketing Sales Expert Dutch
Are you passionate about online advertising and new technologies? Would you like to join one of the leading tech companies?
We usually respond within a day
Our customer
Are you passionate about online advertising and new technologies? Would you like to join one of the leading tech companies? Our client is the #1 in online advertising with a current annual revenue of more than 100 billion US dollars. You will support our client as an Online Marketing Sales Expert, growing and developing your extensive client base in an innovative and fast paced environment.
You will be part of a team of top class sales professionals. You will drive sustained sales as well as proactively finding new selling opportunities.Part of your daily activities will be:
Conduct lead management by contacting existing customers in the B2B market on a daily basis, identifying sales opportunities;
Establish a trust relation with key decision makers in the marketing industry and serve as a consultant for their online advertising strategy;
Understand the business goals of your clients in order to match the required online advertisement solutions;
Provide strategic campaign support and advertiser training to educate your clients;
Grow revenue by up-selling towards existing clients;
Achieve strong customer satisfaction with a focus on quality and results.
Our ideal candidate is
A natural team player - we believe in supporting and developing our people,
Someone who loves to give and receive fantastic customer service - we want you to treat every call or email or social media post as an opportunity to delight our customers
Required skills
Fluent in Dutch
Working proficiency in English
Excellent communication skills
Problem solving
Sense of responsibility
Benefits
Excellent benefits package
Multilingual and excellent work environment to provide the customer service
Extensive training
Languages classes (for international candidates)
Internal employee incentives
Located in an amazing office in Lisbon with excellent transport links
Location
Lisbon, Portugal
Job categories

Locations

Language

Dutch
We usually respond within a day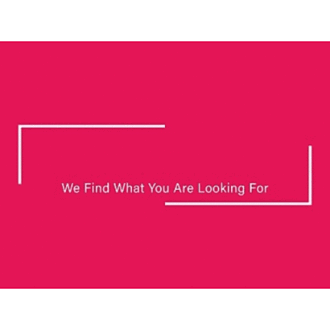 Related jobs
Why work with us?
Honesty and clarity

We ensure these values are the basis of our interaction with everyone; clients, candidates, suppliers and each other.

Proactivity

We are creative and solutions driven and don't rely on existing methods. We are flexible, open to change and constantly question the status quo

Long-term relationships

We develop relationships with a view to forming successful and sustainable long term partnerships of mutual benefit.

Knowledge

We continually build upon our in-depth understanding of the disciplines and sectors in which we operate.
Recruit4.work
Recruit4.work will do more than just finding that absolute professional for you. We judge the person also at their personal and contactual abilities.
Will he/she fit within your organisation structure? Is he/she a real team player, will he/she show enough leadership to lead a larger unit, is it a real personality, and will he/she estimate that very special procedures characterizing your organisation?
A company specialized in recruitment and selection will take those aspects seriously in the profile.
Recruit4.work is such a company.
About Recruit4.work
Job seekers
Looking for work? Please view our open vacancies and apply directly, If you have further questions please fill in the following form and we'll get in touch as soon as possible.
Companies
Interested in hearing more from our services? Please take a look at this page or fill in the form below and we will get in contact with you as soon as possible.