German Junior Campaign Specialist
you will partner with an assigned portfolio of new clients in order to help them develop their first online advertising campaigns with the opportunity of having a significant impact on their business.
We usually respond within 2 hours
In this role, you will partner with an assigned portfolio of new clients in order to help them develop their first online advertising campaigns with the opportunity of having a significant impact on their business. It is a target driven environment, where you will work towards individual targets as well as be part of a larger onboarding team.
Responsibilities
Serve as a trusted consultant with customers to onboard and develop PPC Campaigns
Detect and understand the customer's needs and objectives
Be responsible for increasing spend, upsell and sustainability
Handle a high volume of potential clients on a daily basis through phone calls
Requirements
BA/BS degree or equivalent (MA/MSc degree in Marketing, Digital Marketing or Communications can be a plus)
1-2 years minimum of work experience in sales and/or online advertising
Strong desire to meet or exceed productivity, readiness, sustainability, and task points, compliance and customer satisfaction targets
Strong verbal and written communication skills to pitch on the phone and compose compelling proposals
Good time management skills and ability to organize their own day
Strong analytical skills
Client-focused, keen interest in customer interaction & ownership of business goals
A team player with ability to work in fast-paced and constantly evolving environment
Native level of German
High level of English
Benefits
A full-time position with working hours from Monday to Friday
Relocation Package:

Flight ticket
Taxi to the airport
Taxi from the airport in Spain to your new accommodation
PCR test cost compensation
Accommodation: Nice individual studio in a residence with Gym, swimming pool, cafeteria
Support with a private Health Insurance

A permanent presence of coaches who will facilitate your personal and professional development
Established career path to grow within the project
Continuous training and certifications within Google products
Bi-weekly, monthly or quarterly contests
Employment with the world's largest provider of contact center services
Excellent work environment, great colleagues, social arrangements and personal development
Dynamic business casual environment with colleagues of all ages gathered in a highly-motivated team
Location
Barcelona (Spain)
Job categories

Locations

Language

German
We usually respond within 2 hours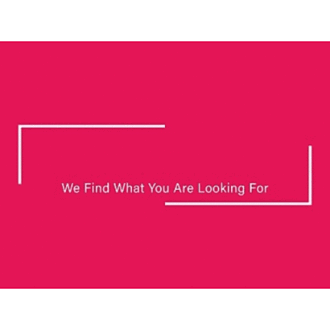 Related jobs
Why work with us?
Honesty and clarity

We ensure these values are the basis of our interaction with everyone; clients, candidates, suppliers and each other.

Proactivity

We are creative and solutions driven and don't rely on existing methods. We are flexible, open to change and constantly question the status quo

Long-term relationships

We develop relationships with a view to forming successful and sustainable long term partnerships of mutual benefit.

Knowledge

We continually build upon our in-depth understanding of the disciplines and sectors in which we operate.
Recruit4.work
Recruit4.work will do more than just finding that absolute professional for you. We judge the person also at their personal and contactual abilities.
Will he/she fit within your organisation structure? Is he/she a real team player, will he/she show enough leadership to lead a larger unit, is it a real personality, and will he/she estimate that very special procedures characterizing your organisation?
A company specialized in recruitment and selection will take those aspects seriously in the profile.
Recruit4.work is such a company.
About Recruit4.work
Job seekers
Looking for work? Please view our open vacancies and apply directly, If you have further questions please fill in the following form and we'll get in touch as soon as possible.
Companies
Interested in hearing more from our services? Please take a look at this page or fill in the form below and we will get in contact with you as soon as possible.