Project Manager (Call Center Migration)
We are looking for an experiences Project Manager
We usually respond within 2 hours
Responsibilities
Create project charter
Create work plan
During sprint cycles:
propose the planning based on priorities and available capacity
assign the work to projects team members
correctly update the activities in terms of agreed upon scope, deliverables, estimated workload before adding it into a sprint (cannot be updates once planned)
attend the meeting to agree on the sprint content
report on the agreed upon content
follow-up with the engineers during the sprint execution and perform regular quality checks
present intermediary deliverables to the officials and ensure the deliverables are approved at the end of the sprint
attend the sprint status meeting
organise the backlog grooming sessions with the engineers to:
ensure the backlog is kept up to date and everyone is aware of what's expected
the next sprint is planned
capacity is known
close the sprint and organise the sprint closure meeting
Create the end report
Make sure all deliverables get stored on the correct locations and format
Initiate projects based on feedback engineers/officials or required improvements
Continuous improvements on the PM processes and documentation thereof
Reporting on the cross-service statistics for the project management
Ensuring a structured change / claim process
Regular risk assessment and planning of countermeasures
Quality gates
Required experience and skills
Languages: EN (level C1) + FR (level C1) MANDATORY (+ knowledge of other EU languages is a strong asset)
At least 3 years of work experience in a similar function (project management)
Experience with call centre migration projects (On-Prem to Cloud)
Experience with CHANGE and RELEASE Management
Excellent knowledge of:
Sharepoint
JIRA
Office package, including Visio
Excellent customer service skills
Excellent analytical and problem-solving skills
Excellent communication skills
Leadership and Coaching
Agile Mindset
Solutions oriented mind
Strong organisational skills (time management and priority setting)
Able to work both independently and as a strong Team player
Ability to adapt to changes quickly
Able to quickly assimilate procedures
Able to work well under pressure and able to handle stress
Prince2 certification
Punctual, meticulous and reliable
Comfortable in international and multicultural working environment
Nice to have:
Technical background in any of the domains of the services is a plus
ITIL 4 and Agile certifications are a plus
Summary of mandatory requirements
Experience/Studies: At least 3 years of work experience in a similar function (project management)
Languages: English + French MANDATORY + knowledge of other European languages is a strong asset
Start: This is a freelance position. We are looking for freelancers that are able to start ASAP
Location
Brussels, Belgium (on-site work is mandatory)
Job categories

Locations

Brussels, Belgium

Language

English, French
We usually respond within 2 hours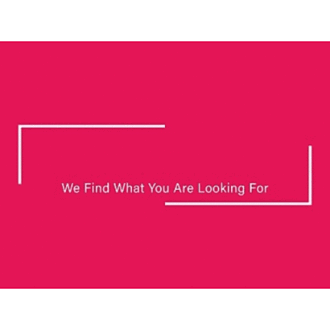 Related jobs
Why work with us?
Honesty and clarity

We ensure these values are the basis of our interaction with everyone; clients, candidates, suppliers and each other.

Proactivity

We are creative and solutions driven and don't rely on existing methods. We are flexible, open to change and constantly question the status quo

Long-term relationships

We develop relationships with a view to forming successful and sustainable long term partnerships of mutual benefit.

Knowledge

We continually build upon our in-depth understanding of the disciplines and sectors in which we operate.
Recruit4.work
Recruit4.work will do more than just finding that absolute professional for you. We judge the person also at their personal and contactual abilities.
Will he/she fit within your organisation structure? Is he/she a real team player, will he/she show enough leadership to lead a larger unit, is it a real personality, and will he/she estimate that very special procedures characterizing your organisation?
A company specialized in recruitment and selection will take those aspects seriously in the profile.
Recruit4.work is such a company.
About Recruit4.work
Job seekers
Looking for work? Please view our open vacancies and apply directly, If you have further questions please fill in the following form and we'll get in touch as soon as possible.
Companies
Interested in hearing more from our services? Please take a look at this page or fill in the form below and we will get in contact with you as soon as possible.