Callcenter
·
Barcelona, Spain
Trilingual Key Account Specialist
As an Key Account Specialist, you will be handling first line inbound administrative support requests by mainly e-mail (B2B).
We usually respond within 2 hours
As an Key Account Specialist, you will be handling first line inbound administrative support requests by mainly e-mail (B2B). You will assist new customers (merchants) with their requests. You will provide assitance to corporate accounts by responding quickly an correctly. This to maintain a strong customer relationship.
Profile
You are trilingual in Dutch/Flemish, French and English languages
You have experience in a call center.
Basic computer skills are necessary.
Able to follow procedures around sensitive data.
Flexibility and punctuality regarding working hours.
Our ideal candidate is
Has strong communication/social skills.
Has a positive attitude towards changes.
Is a real team player with strong listening skills.
And you are a service minded person with the ability to handle conflicts in a constructive manner.
Disciplined and accurate.
Patient.
Reliable.
Our offer
Paid training
Free Spanish lessons (once a week)
Unique, atmospheric, people-oriented call centre, with a good dose of fun
Market-based basic salary with the possibility of a bonus
Employee benefits such as meal card, transport card and private insurance
Free fruit and drinking coffee
Growth opportunities
Location
Barcelona (Spain)
Job categories

Locations

Language

English, Dutch, French
We usually respond within 2 hours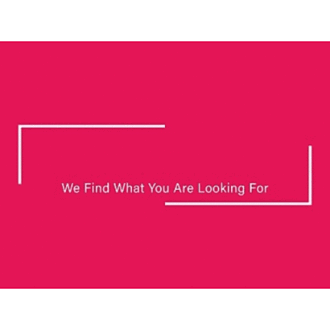 Related jobs
Why work with us?
Honesty and clarity

We ensure these values are the basis of our interaction with everyone; clients, candidates, suppliers and each other.

Proactivity

We are creative and solutions driven and don't rely on existing methods. We are flexible, open to change and constantly question the status quo

Long-term relationships

We develop relationships with a view to forming successful and sustainable long term partnerships of mutual benefit.

Knowledge

We continually build upon our in-depth understanding of the disciplines and sectors in which we operate.
Recruit4.work
Recruit4.work will do more than just finding that absolute professional for you. We judge the person also at their personal and contactual abilities.
Will he/she fit within your organisation structure? Is he/she a real team player, will he/she show enough leadership to lead a larger unit, is it a real personality, and will he/she estimate that very special procedures characterizing your organisation?
A company specialized in recruitment and selection will take those aspects seriously in the profile.
Recruit4.work is such a company.
About Recruit4.work
Job seekers
Looking for work? Please view our open vacancies and apply directly, If you have further questions please fill in the following form and we'll get in touch as soon as possible.
Companies
Interested in hearing more from our services? Please take a look at this page or fill in the form below and we will get in contact with you as soon as possible.