Technics
·
Amsterdam, the Netherlands
EPA-W Adviseur - Regio Amsterdam
Als EPA-W Adviseur werk je aan het zelfstandig opstellen van energielabels voor de bestaande bouw en nieuwbouw projecten. Klanten waar je voor werkt zijn woningcorporaties en commerciële verhuurders.
We usually respond within a day
Voor onze klant, een leider in het verduurzamen van woningen, gebouwen en gebieden, zijn wij op zoek naar een EPA-W adviseur. Als EPA-W Adviseur werk je aan het zelfstandig opstellen van energielabels voor de bestaande bouw en nieuwbouw projecten. Klanten waar je voor werkt zijn woningcorporaties en commerciële verhuurders verspreid door het land.

Werkzaamheden 
Je stelt maatwerkadviezen op waarmee je de klant inzicht geeft in de te verwachten energieprestatie van de woningen na toepassing van een aantal energetische maatregelen. Je zoekt aansluiting bij eventuele subsidie kansen en begeleidt de klant daarin. Ná uitvoering van de renovatie moeten de energielabels uiteraard geactualiseerd worden. Eventueel betrek je hier een collega inspecteur bij.
Om een energielabel / Energie-Index (vanaf 1-1-2021 BENG norm) van een woning te bepalen doorloop je een aantal stappen. Je bereidt je project eerst goed voor, je kijkt welke informatie van te voren aanwezig is, zoals bouwkundig tekenwerk, waar al veel informatie uitgehaald kan worden. Vervolgens bezoek je het project om de woningen te inspecteren volgens de EPA-W methodiek (vanaf 1-1-2021 NTA8800) en noteert de gegevens op een opnameformulier. In de woning kijk je of vloeren, gevels, gevelopeningen en daken geïsoleerd zijn. Ook kijk je welke installaties aanwezig zijn, zoals ventilatie, CV-installatie, zonnepanelen e.d. Je meet de oppervlakten die nog niet van tekenwerk bekend zijn en maakt foto's voor het woningdossier. Thuis of op het kantoor worden de opnamegegevens verwerkt in de projectmap en de woninggegevens worden ingevoerd in Vabi Assets Energie, zodat er een energielabel gemaakt kan worden.
In een gemiddeld week ben je drie dagen buiten om inspecties te doen en werk je twee dagen op kantoor/thuis om de gegevens te verwerken in de software Vabi Assets Energie.
Het hoofdkantoor is gevestigd in Veenendaal.
Functie-eisen 
Goede communicatieve vaardigheden en kennis van de Nederlandse taal

Affiniteit en interesse in duurzaamheid en vastgoed
Je bent analytisch en nauwkeurig
Afgeronde MBO / HBO opleiding richting bouwkunde
Vereist: EP-W basis gecertificeerd (NTA8800 methodiek)
Kennis van- en ervaring met VABI Assets Energie is een pré
In het bezit van rijbewijs B
Zij bieden 
Veel vrijheid en eigen verantwoordelijkheid

Marktconform salaris en uitstekende secundaire arbeidsvoorwaarden
Een collegiale en dynamische werkomgeving
Mogelijkheden tot het volgen van opleidingen en cursussen 
Leaseauto, laptop en telefoon
Locatie

Amsterdam, Nederland
Job categories

Locations

Language

Dutch
We usually respond within a day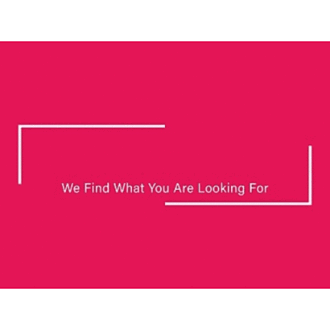 Related jobs
Amsterdam, the Netherlands
Why work with us?
Honesty and clarity

We ensure these values are the basis of our interaction with everyone; clients, candidates, suppliers and each other.

Proactivity

We are creative and solutions driven and don't rely on existing methods. We are flexible, open to change and constantly question the status quo

Long-term relationships

We develop relationships with a view to forming successful and sustainable long term partnerships of mutual benefit.

Knowledge

We continually build upon our in-depth understanding of the disciplines and sectors in which we operate.
Recruit4.work
Recruit4.work will do more than just finding that absolute professional for you. We judge the person also at their personal and contactual abilities.
Will he/she fit within your organisation structure? Is he/she a real team player, will he/she show enough leadership to lead a larger unit, is it a real personality, and will he/she estimate that very special procedures characterizing your organisation?
A company specialized in recruitment and selection will take those aspects seriously in the profile.
Recruit4.work is such a company.
About Recruit4.work
Job seekers
Looking for work? Please view our open vacancies and apply directly, If you have further questions please fill in the following form and we'll get in touch as soon as possible.
Companies
Interested in hearing more from our services? Please take a look at this page or fill in the form below and we will get in contact with you as soon as possible.