Business Analyst
The client is looking for a business analyst with good experience in application implementation and testing projects.
We usually respond within 2 hours
The client is looking for a business analyst with good experience in application implementation and testing projects.
Activities
Requirement's definition (business/functional) and testing for applications in Events Security and Logistics (ESL) business domains.
The ESL sector is managing a dynamic portfolio of applications in the domain of Events, Security and logistics. Multiple sourcing strategies are applied to deliver the applications, custom developments (insourced or outsourced), Software as a Service or COTS.
For each application developed internally, the client works in DevSecOps mode with a team composed of a project manager, developers, UX/UI specialist, system analyst and tester. The agile methodology is used for new developments with a standard architecture based on a frontend in Angular calling a backend through a REST or GraphQL API. The business analyst will join the sector and will be working on multiple applications, from newly developed applications to managing the operations for existing applications. The team is using the Atlassian stack to support the development cycle.
Responsibilities
Capture and discuss requirements from customers
Analyse these requirements and write use cases
Carry out functional testing of the applications
Provide 3rd line support
Build contacts with customers, learning their way of working
Required experience and skills
Languages: EN MANDATORY
Minimum 5 years of proven experience writing functional requirements with use cases
Minimum 1 year of proven experience writing functional requirements with user stories
Minimum 5 years of experience capturing requirements with customers
Minimum 3 years of experience in defining requirements for web applications
Minimum 2 years of experience in testing web applications (functional and non-functional testing)
Dynamic person who is proactive and is able to take initiatives
Someone who can manage several tasks at the same time in an organized manner and being rigorous
Essential: someone who is close to customers, has excellent analytical skills and is delivering quality
Nice to have
Experience in business processes modelling
Knowledge of User Experience techniques
Knowledge of web application fundamentals and technologies
Experience in training end users, in users support
Summary of mandatory requirements
Experience/Studies: Minimum 5 years of relevant experience in the required domain
Languages: English MANDATORY
Start: This is a freelance position. We are looking for freelancers that are able to start ASAP
Location
Brussels, Belgium (on-site work)
Job categories

Locations

Brussels, Belgium

Language

English
We usually respond within 2 hours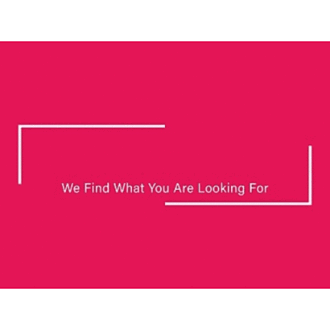 Related jobs
Why work with us?
Honesty and clarity

We ensure these values are the basis of our interaction with everyone; clients, candidates, suppliers and each other.

Proactivity

We are creative and solutions driven and don't rely on existing methods. We are flexible, open to change and constantly question the status quo

Long-term relationships

We develop relationships with a view to forming successful and sustainable long term partnerships of mutual benefit.

Knowledge

We continually build upon our in-depth understanding of the disciplines and sectors in which we operate.
Recruit4.work
Recruit4.work will do more than just finding that absolute professional for you. We judge the person also at their personal and contactual abilities.
Will he/she fit within your organisation structure? Is he/she a real team player, will he/she show enough leadership to lead a larger unit, is it a real personality, and will he/she estimate that very special procedures characterizing your organisation?
A company specialized in recruitment and selection will take those aspects seriously in the profile.
Recruit4.work is such a company.
About Recruit4.work
Job seekers
Looking for work? Please view our open vacancies and apply directly, If you have further questions please fill in the following form and we'll get in touch as soon as possible.
Companies
Interested in hearing more from our services? Please take a look at this page or fill in the form below and we will get in contact with you as soon as possible.