Machine Learning Expert
We are looking for a highly capable machine learning expert to optimize our machine learning systems.
We usually respond within 2 hours
To ensure success as a machine learning expert , you should demonstrate solid data science knowledge and experience in a related ML role. A first-class machine learning expert will be someone whose expertise translates into the enhanced performance of predictive automation software.
Responsibilities:
Consulting with managers to determine and refine machine learning objectives.

Designing machine learning systems and self-running artificial intelligence (AI) software to automate predictive models.

Transforming data science prototypes and applying appropriate ML algorithms and tools.

Ensuring that algorithms generate accurate user recommendations.

Turning unstructured data into useful information.

Solving complex problems with multi-layered data sets, as well as optimizing existing machine learning libraries and frameworks.

Developing ML algorithms to analyze huge volumes of historical data to make predictions.

Running tests, performing statistical analysis, and interpreting test results.

Documenting machine learning processes.

Keeping abreast of developments in machine learning.
Requirements:
Languages: EN only is enough MANDATORY

More than 8 years of relevant experience in domain

General skills of an Expert Machine Learning Consultant

Extensive knowledge of ML frameworks, libraries, data structures, data modeling, and software architecture.

In-depth knowledge of mathematics, statistics, and algorithms.

Superb analytical and problem-solving abilities.

Great communication and collaboration skills.

Excellent time management and organizational abilities.
Summary of mandatory requirements
Experience/Studies: More than 8 years of relevant experience in domain

Languages: English MANDATORY

Start: This is a freelance position. We are looking for freelancers that are able to start ASAP
Location
Brussels, Belgium (on-site work)
Job categories

Locations

Brussels, Belgium

Language

English
We usually respond within 2 hours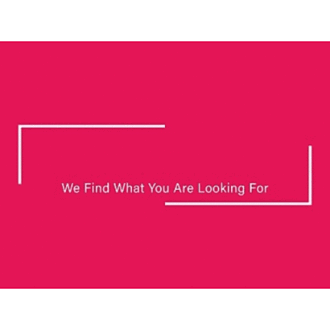 Related jobs
Why work with us?
Honesty and clarity

We ensure these values are the basis of our interaction with everyone; clients, candidates, suppliers and each other.

Proactivity

We are creative and solutions driven and don't rely on existing methods. We are flexible, open to change and constantly question the status quo

Long-term relationships

We develop relationships with a view to forming successful and sustainable long term partnerships of mutual benefit.

Knowledge

We continually build upon our in-depth understanding of the disciplines and sectors in which we operate.
Recruit4.work
Recruit4.work will do more than just finding that absolute professional for you. We judge the person also at their personal and contactual abilities.
Will he/she fit within your organisation structure? Is he/she a real team player, will he/she show enough leadership to lead a larger unit, is it a real personality, and will he/she estimate that very special procedures characterizing your organisation?
A company specialized in recruitment and selection will take those aspects seriously in the profile.
Recruit4.work is such a company.
About Recruit4.work
Job seekers
Looking for work? Please view our open vacancies and apply directly, If you have further questions please fill in the following form and we'll get in touch as soon as possible.
Companies
Interested in hearing more from our services? Please take a look at this page or fill in the form below and we will get in contact with you as soon as possible.