Analytics & Insights Team Lead
The Analytics & Insights Team Lead will be leading a team of analysts to leverage the data assets in this function to establish and deliver analytics to help guide and support internal businesses.
We usually respond within 2 hours
Our customer is a leader in the iGaming space offering solutions spanning game aggregation, sportsbook and managed services offered through an industry leading core platform.
The Data & Analytics department owns the group's data stack spanning Data Engineering, Business Intelligence and Analytics & Insights to enable the company to deliver exceptional customer experience and become more data driven.
The Analytics & Insights Team Lead will be leading a team of analysts to leverage the data assets in this central function to establish and deliver analytics to help guide and support internal business units and external partners in their understanding of client behaviour.
The chosen candidate needs to be passionate about the value of data and use this to drive understanding and transformation through science rather than hunch.
Responsibilities
Lead the Analytics & Insights team to deliver reports, monitor KPIs and analyse drivers of change together with the business owners spanning Customer, Commercial, Operations, Gaming & Finance.
Work with business units to redefine measurable KPIs to help in establishing targets and measure against them.

Conduct regular and ad hoc analysis using a variety of statistical techniques, providing insights into success factors such as customer acquisition, cross-sell, churn/retention, ROI.

Create high-impact and visually appealing dashboards to elevate data and improve organisational visibility into performance.

Support the business leads and other stakeholders within the group and subsidiaries with analytics and insights.

Coordinate with other Product & Technology teams to ensure all platforms collect and provide appropriate data for analysis.

Collaborate with Business Intelligence to automate repeatable analysis into dashboards and deliverable reports/alerts.

Liaise with Data Engineering to ensure centralised collection of data from existing platforms, and

identification of external sources to enrich.
Skills
Comfortable with the analysis of large datasets

Understanding of Statistical Concepts (linear & logistic regression, cluster & cohort analysis)

Proficient in using Advanced SQL and Excel

Exposure to BI tools such as Power BI, Qlik or Tableau preferable

Fluency in spoken & written English is essential

Knowledge of Python or R desirable
Requirements
5+ years of experience in a similar role within the iGaming industry

Degree in Computer Science, Mathematics, Statistics or equivalent

Passionate about data and on the lookout for opportunities to optimise

Ability to comprehend business background and translate into measurable metrics

Meaningful communicator - a storyteller who can deliver the right analytics for the target audience

Prior exposure to customer behaviour analysis
Benefits
Excellent benefits package

Join a great multicultural team
Job categories

Locations

Sliema (Malta)

Language

English
We usually respond within 2 hours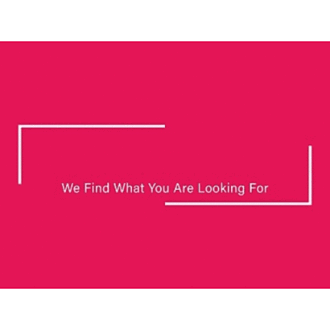 Related jobs
Why work with us?
Honesty and clarity

We ensure these values are the basis of our interaction with everyone; clients, candidates, suppliers and each other.

Proactivity

We are creative and solutions driven and don't rely on existing methods. We are flexible, open to change and constantly question the status quo

Long-term relationships

We develop relationships with a view to forming successful and sustainable long term partnerships of mutual benefit.

Knowledge

We continually build upon our in-depth understanding of the disciplines and sectors in which we operate.
Recruit4.work
Recruit4.work will do more than just finding that absolute professional for you. We judge the person also at their personal and contactual abilities.
Will he/she fit within your organisation structure? Is he/she a real team player, will he/she show enough leadership to lead a larger unit, is it a real personality, and will he/she estimate that very special procedures characterizing your organisation?
A company specialized in recruitment and selection will take those aspects seriously in the profile.
Recruit4.work is such a company.
About Recruit4.work
Job seekers
Looking for work? Please view our open vacancies and apply directly, If you have further questions please fill in the following form and we'll get in touch as soon as possible.
Companies
Interested in hearing more from our services? Please take a look at this page or fill in the form below and we will get in contact with you as soon as possible.