Callcenter
·
Barcelona, Spain
German + Italian Customer Service Specialist
​Do you want to join a growing team? An interesting and varied job is waiting for you in our Customer Service Center in Barcelona.
We usually respond within 2 hours
Do you want to join a growing team? An interesting and varied job is waiting for you in our Customer Service Center in Barcelona. Calls for help of our customer's members and customers, when traveling abroad, are received here.
Do you have passion for people? You will offer remote assistance, mediating and organizing any required medical assistance. Provide information over the phone, share your know-how and experience while taking care of the members and insured clients in need and keep calm in any call situation.
You have an interest and ability to learn as well as the ability to understand medical issues and express them in a layman ́s way.
Your day to day
Respond to incoming calls, take data, advice and inform members and clients
Perform outbound contacts to mediate or organize, as needed, medical assistance (contacts with hospitals/doctors, providers, etc.)
Support and collaborate in the medical cost containment process
Back Office activities
Participate to ensure achievement of the operational goals (KPI, productivity, Quality Management, etc.)
Support in case of in-house projects
Your profile
You are fluent in German, Italian and English
You bring willingness for flexible shift working (public holidays, weekends)
You enjoy the contact with people, have strong communication skills and empathy
You are comfortable in conflict resolution
You are a team-player and demonstrate good organizational and prioritization skills
You are open to learn in continuing training opportunities
We offer
Structured and paid training period during a couple of weeks
Varied activity, ongoing training and development
A bunch of great and diverse colleagues
A steady job, Permanent Contract (full- or part-time)
Competitive Salary, Benefits
Possibility to participate in the for Smart-working/Home-Office Concept
Location
El Prat de Llobregat (Barcelona) - Spain
Job categories

Locations

Language

German, Italian
We usually respond within 2 hours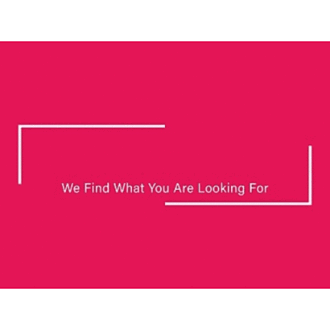 Related jobs
Why work with us?
Honesty and clarity

We ensure these values are the basis of our interaction with everyone; clients, candidates, suppliers and each other.

Proactivity

We are creative and solutions driven and don't rely on existing methods. We are flexible, open to change and constantly question the status quo

Long-term relationships

We develop relationships with a view to forming successful and sustainable long term partnerships of mutual benefit.

Knowledge

We continually build upon our in-depth understanding of the disciplines and sectors in which we operate.
Recruit4.work
Recruit4.work will do more than just finding that absolute professional for you. We judge the person also at their personal and contactual abilities.
Will he/she fit within your organisation structure? Is he/she a real team player, will he/she show enough leadership to lead a larger unit, is it a real personality, and will he/she estimate that very special procedures characterizing your organisation?
A company specialized in recruitment and selection will take those aspects seriously in the profile.
Recruit4.work is such a company.
About Recruit4.work
Job seekers
Looking for work? Please view our open vacancies and apply directly, If you have further questions please fill in the following form and we'll get in touch as soon as possible.
Companies
Interested in hearing more from our services? Please take a look at this page or fill in the form below and we will get in contact with you as soon as possible.