Callcenter
·
Larnaca, Cyprus
Dutch Customer Service Agent - Fashion
​We are looking for employees with fluent Dutch to strengthen our vibrant and motivated customer service and sales team to interact with the owners of some of the most innovative and stylish products
We usually respond within 2 hours
Is Customer Support your passion and strength? Do you have career aspirations and love to develop? If your answer to these questions is YES, then search no more! Because do we have the job for you!
Job Description
In this role, you will work as a Dutch customer service consultant for one of our clients a fast-growing international company in the Online Retail sector.
Your task will be to help customers by phone, chats, and e-mails.
The most important task, however, is to give the customer a pleasant experience and a positive feeling. Just to be clear, you won't have to make sales.
What we offer you:
 Competitive monthly salary
 Paid training
 Performance Bonus
 Special discounts and offers in selected local restaurants, cafés, gyms and much more.
 Must hold EU citizenship or valid work permit for Cyprus.
 Relocation package available if relocating from abroad.
To succeed in the role, you will need to have:
 Native or proficient level of Dutch (C2)
 Advanced level of English (at least C1) both verbal and written
 Strong communication skills – with excellent phone conversation skills, attentive listening and superior writing skills
 Ability to evaluate customer complaints, assess alternatives, and make solid, consistent decisions and/or recommendations as required
 Analytical and problem-solving skills with strong attention to detail
 Ability to learn and become proficient with internal programs and new software
 Desire to learn and advance, be a curious investigator and problem solver
Location
Larnaca, Cyprus
Job categories

Locations

Larnaca, Cyprus

Employment type

Full-time

Language

English, Dutch
We usually respond within 2 hours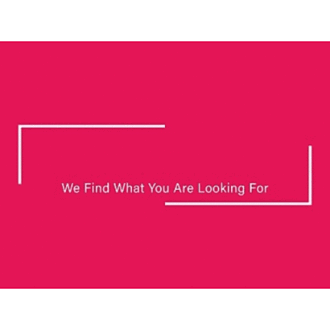 Related jobs
Why work with us?
Honesty and clarity

We ensure these values are the basis of our interaction with everyone; clients, candidates, suppliers and each other.

Proactivity

We are creative and solutions driven and don't rely on existing methods. We are flexible, open to change and constantly question the status quo

Long-term relationships

We develop relationships with a view to forming successful and sustainable long term partnerships of mutual benefit.

Knowledge

We continually build upon our in-depth understanding of the disciplines and sectors in which we operate.
Recruit4.work
Recruit4.work will do more than just finding that absolute professional for you. We judge the person also at their personal and contactual abilities.
Will he/she fit within your organisation structure? Is he/she a real team player, will he/she show enough leadership to lead a larger unit, is it a real personality, and will he/she estimate that very special procedures characterizing your organisation?
A company specialized in recruitment and selection will take those aspects seriously in the profile.
Recruit4.work is such a company.
About Recruit4.work
Job seekers
Looking for work? Please view our open vacancies and apply directly, If you have further questions please fill in the following form and we'll get in touch as soon as possible.
Companies
Interested in hearing more from our services? Please take a look at this page or fill in the form below and we will get in contact with you as soon as possible.