IT
·
Luxembourg, Luxembourg
Enterprise Architect
We are looking for an Enterprise Architect with a masters and at least 8 years of experience.
We usually respond within 2 hours
EA related work is mostly based on participation in workshops with stakeholders to discuss and decide on content while there is also need for individual work, which is more used to prepare draft version of contents. We are using MS Office documents (Word, Excel, Power Point) to store general content and as EA repository we are using ARIS solution. EA work is mostly conceptual work that requires custom approach specific for the client, content is created in Agile manner through iterations and require individual approach, not based on particular template but rather on EA best practice and experience.
Key activities
Conceptual work on EA work streams (process, governance, meta-model, etc.)
Participation in EA office meetings as well as meetings in subgroups and individual work on EA content
Development of EA content in repository, including the client's Business Map and Application repository
Responsibilities
Run (contribute to) proof of concept of EA elements (process, governance, meta-model) based on specific initiative (e.g. linking applications with technology, Architecture Modelling Conventions, client's Business Map, Business Architecture Modelling Conventions, use of ARIS as standard architecture repository, application deployment in Cloud environment)
Ensuring the completeness (fitness-for-purpose) of the architecture, in terms of adequately addressing all the pertinent concerns of its stakeholders; and the integrity of the architecture, in terms of connecting all the various views to each other, satisfactorily reconciling the conflicting concerns of different stakeholders, and showing the trade-offs made in so doing (as between security and performance, for example)
Responsibility of the data coherency and consistency among many repositories
Understand and interpret requirements
Create a useful model
Validate, refine and expand the model
Manage the architecture
Produce documentation of design decisions for application development teams or product implementation teams to execute
Clearly understand how data entities are utilized by business functions, processes, and services
Data architecture description and design
Overall modelling process with relation to data modelling
Elaborate Data Architecture views by examining how data is created, distributed, migrated, secured, and archived
Keep up to date the data repositories
Entity relationship and Class diagram design
Diagrams: conceptual diagram, logical data, data dissemination, data lifecycle, data security, data migration
Perform gap analysis
Lead selected work stream, organize meetings and deliver results within Agile manner (iterations)
Provide support, coaching, help on request within EA domain
It may be required to provide individual support, coaching on demand or training/workshop organized for selected audience.
Competences required to perform following roadmap:

Define common content meta-model and supporting tools
Establish EA program to consolidate and deliver the main architecture deliverables
Build framework (processes and organization) that implement an EA process
Define and use agile processes for architecture delivery to achieve the expected added value of EA
Develop and EA engagement strategy and plan
Develop EA curricula and training plans
Define and implement the EA governance model
Define relation between EA and business, decision makers, PMO
Integrate IT security and EA objectives, processes, deliverables
Required experience and skills
Languages: French and English 
Master in ICT and minimum 8 years of experience in domain complemented by a certification in at least one standard Enterprise Architecture framework 
Professional experience must be recent (no later than 1 year before the entry into force of the relevant specific contract)
Skill and experience in producing design, extensive technical breadth, method driven approach to execution
Full project scope experience, leadership
Experience in enterprise architecture modelling
Experience in IT strategy and IT governance
Experience in major IT system implementation
Experience in IT project coordination
Engineer who has a structured and comprehensive approach to data management
Excellent analytical skills and ability to see the overall picture 
Summary of mandatory requirements
Master's degree in ICT + minimum 8 years of relevant experience in domain + a certification in at least one standard Enterprise Architecture framework 
Languages: English + French MANDATORY
Start: This is a freelance position. We are looking for freelancers that are able to start ASAP
Location
 Luxembourg (on-site work)
Job categories

Locations

Luxembourg, Luxembourg

Language

English, French
We usually respond within 2 hours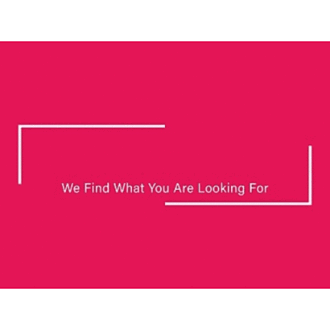 Related jobs
Why work with us?
Honesty and clarity

We ensure these values are the basis of our interaction with everyone; clients, candidates, suppliers and each other.

Proactivity

We are creative and solutions driven and don't rely on existing methods. We are flexible, open to change and constantly question the status quo

Long-term relationships

We develop relationships with a view to forming successful and sustainable long term partnerships of mutual benefit.

Knowledge

We continually build upon our in-depth understanding of the disciplines and sectors in which we operate.
Recruit4.work
Recruit4.work will do more than just finding that absolute professional for you. We judge the person also at their personal and contactual abilities.
Will he/she fit within your organisation structure? Is he/she a real team player, will he/she show enough leadership to lead a larger unit, is it a real personality, and will he/she estimate that very special procedures characterizing your organisation?
A company specialized in recruitment and selection will take those aspects seriously in the profile.
Recruit4.work is such a company.
About Recruit4.work
Job seekers
Looking for work? Please view our open vacancies and apply directly, If you have further questions please fill in the following form and we'll get in touch as soon as possible.
Companies
Interested in hearing more from our services? Please take a look at this page or fill in the form below and we will get in contact with you as soon as possible.