Callcenter
·
Valencia, Spain
US Customer Service Night shift
We are looking for native English speakers to fulfil the nightshift as a customer service respresentative.
We usually respond within 2 hours
Start your international career in beautiful Valencia and work as an account executive for a global company! Are you curious what to expect from this new challenge? Then find out more now!
You are a star in trouble shooting and you work with a solution-oriented mindset. Because you have great communication skills, you are the right person to solve the customer's problems and serve their needs. You know how to guide and control a conversation and look for a suitable solution together with the customer. Together with your teammates you work towards that one goal: To provide the best possible customer service to US customers.
Finished working for the day? Together with your colleagues and other internationals you end the day on one of the many sunny terraces in Valencia! You couldn't end the day better, right?!
Tasks
You are the first contact with customers via telephone, e-mail, Whatsapp and chat and makes sure a smile is left behind;
 You guide customers with their questions and ensure that they are offered the right solution;
 You use your magic and company procedures and policies to meet every customer need;
 You are super customer-friendly.
What do we expect of you?
You are available on short notice and flexible to work the night shifts (23.00-7.00)
 You have at least Bachelor / Master thinking and working level;
 Foreign work experience a big plus;
 English is your native language;
 You are an active listener and think in solutions;
 You have experience with customer service;
 You have a European nationality or have a work visa for Spain
Benefits
A pleasant team of colleagues in an surrounding with many internationals;
 A beautiful office close to Nuevo Centro Shopping Mall and Jardí del Túria;
 A unique opportunity to work in Valencia;
 A great adventure in one of the nicest cities in Europe;
 The best drinks and the best team activities you can imagine;
 There is an opportunity to grow
Location
Valencia (Spain)
Job categories

Locations

Valencia, Spain

Language

English
We usually respond within 2 hours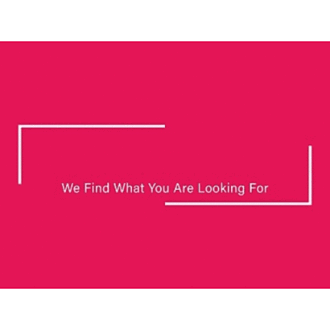 Related jobs
Why work with us?
Honesty and clarity

We ensure these values are the basis of our interaction with everyone; clients, candidates, suppliers and each other.

Proactivity

We are creative and solutions driven and don't rely on existing methods. We are flexible, open to change and constantly question the status quo

Long-term relationships

We develop relationships with a view to forming successful and sustainable long term partnerships of mutual benefit.

Knowledge

We continually build upon our in-depth understanding of the disciplines and sectors in which we operate.
Recruit4.work
Recruit4.work will do more than just finding that absolute professional for you. We judge the person also at their personal and contactual abilities.
Will he/she fit within your organisation structure? Is he/she a real team player, will he/she show enough leadership to lead a larger unit, is it a real personality, and will he/she estimate that very special procedures characterizing your organisation?
A company specialized in recruitment and selection will take those aspects seriously in the profile.
Recruit4.work is such a company.
About Recruit4.work
Job seekers
Looking for work? Please view our open vacancies and apply directly, If you have further questions please fill in the following form and we'll get in touch as soon as possible.
Companies
Interested in hearing more from our services? Please take a look at this page or fill in the form below and we will get in contact with you as soon as possible.