Infrastructuur Coördinator
Als Infra Coördinator (SPOC) ben je verantwoordelijk voor het begeleiden van onze Epic Owners en Value stream Teams op gebied van de vertaalslag van Business naar IT.
We usually respond within 2 hours
Je komt terecht in het infrastructuur team die de SafeAgile werkmethode hanteert. De aansturing requirements vanuit de verschillende IT value teams, vertaal je samen met de Solution architect, DEV Infra Engineers tot een werkpakket die aan onze leveranciers aangeboden en uitgevoerd wordt. Qua methodiek werk je actief mee in onze Agile ceremonies zoals PI, sprint werking, standup, retrospective, enz. om de opdrachten te vertalen in features en stories. Deze laatste worden samen met de teamleden uitgewerkt en opgevolgd. Je houdt het team "on track" om aan de delivery afspraken te voldoen.
De nadruk ligt voornamelijk op stabiele en kwaliteitsvolle implementaties in releases, met de dagelijkse opvolging en beheer van de verschillende IOS-facetten, gaande van infrastructuurcomponenten, systeemsoftware, middleware, databasebeheer tot netwerkcomponenten.
Als Infra Coördinator (SPOC) ben je verantwoordelijk voor het begeleiden van onze Epic Owners en Value stream Teams op gebied van de vertaalslag van Business naar IT. Jij bent verantwoordelijk voor de "end to end" delivery van het infrastructuur onderdeel van de projecten. Hiervoor doe je beroep op onze collega's voor de architectuur, documentatie, aanvragen naar onze providers. Jij coördineert dit geheel en volgt de voortgang op en bij issues, neem je de nodige acties en doet indien nodig de escalaties om tot een stabiele, goedgekeurde oplossing te komen.
Profiel
Analytisch
Problem solving
Multitasking
Communicatief
Respectvol
Self organizing en autonoom werken
Georganiseerd te werk gaan
Min bachelor of gelijkwaardige werk ervaring
Kennis van de verschillend infrastructuur systemen
Ervaring
Minstens een bachelorsdiploma in een ICT-gerelateerde richting of gelijkwaardige ervaring;
Minimum 5 jaar ervaring in een gelijkaardige functie;
Een sterke affiniteit met het ICT-werkveld;
Een allround kennis van netwerk, systeemsoftware, gangbare applicaties
Samenwerking met en in Agile & SAFe teams/concepten;
Goed kunnen plannen en organiseren en alles tot in de puntjes kunnen voorbereiden;
Vlot samenwerken met de leveranciers en op een juiste manier kunnen communiceren;
Uitstekend kunnen coördineren en organiseren binnen een complexe ICT-infrastructuur;
Kunnen uitvoeren en opvolgen infrastructuur wijzigingen;
We vragen een uitstekende beheersing van de Nederlandse en Engelse taal.
Benefits
Je bent geen nummer, onze klant is gepassioneerd door de persoonlijke en menselijke benadering.
Onze klant waardeert jouw talent, vaardigheden en inzet. Dit betekent dat ze altijd een stapje extra zullen doen om ervoor te zorgen dat jij je prettig voelt op je werk en dat je je thuis voelt.
De mogelijkheid om jezelf professioneel te ontwikkelen is onbetaalbaar. Daarom zijn het volgen van opleidingen, het volgen van cursussen, het behalen van certificaten, … altijd een bespreekbare optie.
Samenvatting
Een Masterdiploma en minimaal 5 jaar ervaring in een gelijkwaardige functie.
Goede beheersing van de Nederlandse of Vlaamse en Engelse taal.
Dit is een freelance positie.
Lokatie
Antwerpen (Belgie)
Job categories

Locations

Antwerpen, Belgie

Language

English, Dutch
We usually respond within 2 hours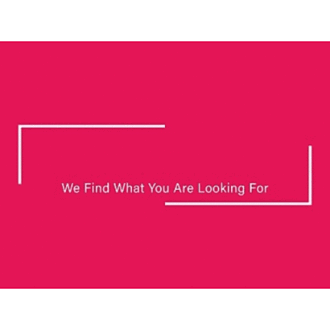 Related jobs
Why work with us?
Honesty and clarity

We ensure these values are the basis of our interaction with everyone; clients, candidates, suppliers and each other.

Proactivity

We are creative and solutions driven and don't rely on existing methods. We are flexible, open to change and constantly question the status quo

Long-term relationships

We develop relationships with a view to forming successful and sustainable long term partnerships of mutual benefit.

Knowledge

We continually build upon our in-depth understanding of the disciplines and sectors in which we operate.
Recruit4.work
Recruit4.work will do more than just finding that absolute professional for you. We judge the person also at their personal and contactual abilities.
Will he/she fit within your organisation structure? Is he/she a real team player, will he/she show enough leadership to lead a larger unit, is it a real personality, and will he/she estimate that very special procedures characterizing your organisation?
A company specialized in recruitment and selection will take those aspects seriously in the profile.
Recruit4.work is such a company.
About Recruit4.work
Job seekers
Looking for work? Please view our open vacancies and apply directly, If you have further questions please fill in the following form and we'll get in touch as soon as possible.
Companies
Interested in hearing more from our services? Please take a look at this page or fill in the form below and we will get in contact with you as soon as possible.