IT
·
Louvain la Neuve, Belgium
Technical Consultant
Looking for an experienced multilingual Technical Consultant
We usually respond within 2 hours
Tasks
Ensure multi-language support (English essentially)
Handle accurately and timely user requests issued by phone, e-mail and via a ticketing application
Correctly prioritise and categorise the requests according to the project scope and context
Answer to user request and escalate issues to appropriate third party based on the issue type
Document the request resolution
Discuss cases and share information with the team members
Gives regular feedback to the manager about the most recurrent issues
Provides the manager with information for the operation reports and meetings
Take part to the creation, the update and the diffusion of the service desk knowledge base
Requirements
Acquire needed computer skills (Network, Security, VPN, Operating System, XML, HTML, Database, SQL basics, Ticketing tool, Monitoring tool…).
Acquire sufficient knowledge of the user and administration functions of the supported application by reading technical documents (functional analysis, use cases, requirements…)
Acquire sufficient knowledge about the supported business by reading documentation (e.g. regulation, legal document, functional analysis…)
Write and execute Standard Operation Procedures
Write user documentation
The persons can demonstrate the following skills
Spoken languages: English and French
Written language: English
Writing capabilities
Good knowledge of Windows and MS Office
The following skills are an advantage
Basic network knowledge (VPN, IP resolution, certificate handling, SFTP…)
Database basic knowledge
SQL querying basic knowledge
Experience in reading and interpreting log files
Knowledge of Adobe Captivate
Knowledge of a ticketing tool (JIRA, SMT, OTRS…)
Knowledge of a Content Management System usage (e.g. Confluence, SharePoint)
Knowledge of Active directory
ITIL Foundation certification
Web development
Knowledge of HTML, JavaScript, PHP, Java, VB.Net or other programming languages.
The candidate must be available for specific service desk time schedule (7:00 – 15:30, 10:30-19:00 or 9:00-17:30) and for possible extended time service on demand during weekdays, weekends or public holidays.
 Summary of mandatory requirements
At least 10 years of professional experience preferably in the IT sector and a bachelor level (BAC+3) or more professional experience without bachelor level completed.
For operational reasons, a good knowledge of English and French is needed
Start: ASAP - Freelance or employee position
Duration: Long term    
Location
Louvain la Neuve, Belgium
Job categories

Locations

Louvain la Neuve, Belgium

Language

English, French
We usually respond within 2 hours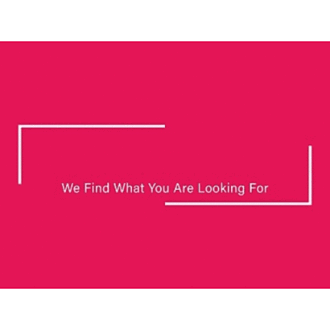 Related jobs
Ottignies-Louvain-la-Neuve
Why work with us?
Honesty and clarity

We ensure these values are the basis of our interaction with everyone; clients, candidates, suppliers and each other.

Proactivity

We are creative and solutions driven and don't rely on existing methods. We are flexible, open to change and constantly question the status quo

Long-term relationships

We develop relationships with a view to forming successful and sustainable long term partnerships of mutual benefit.

Knowledge

We continually build upon our in-depth understanding of the disciplines and sectors in which we operate.
Recruit4.work
Recruit4.work will do more than just finding that absolute professional for you. We judge the person also at their personal and contactual abilities.
Will he/she fit within your organisation structure? Is he/she a real team player, will he/she show enough leadership to lead a larger unit, is it a real personality, and will he/she estimate that very special procedures characterizing your organisation?
A company specialized in recruitment and selection will take those aspects seriously in the profile.
Recruit4.work is such a company.
About Recruit4.work
Job seekers
Looking for work? Please view our open vacancies and apply directly, If you have further questions please fill in the following form and we'll get in touch as soon as possible.
Companies
Interested in hearing more from our services? Please take a look at this page or fill in the form below and we will get in contact with you as soon as possible.