HR/Recruitment
·
Zwanenburg
Talent Manager
Wij zijn op zoek naar een energieke, pro actieve recruiter. Ben jij een persoon die graag lange termijn relaties aangaat en deze helemaal meegroeit met de organisaties? Dan is deze rol voor jouw!
We usually respond within 2 hours
Voor onze klant, een snel groeiende onderneming in life sciences recruitment, zijn wij op zoek naar een energieke, pro actieve recruiter. Ben jij een persoon die graag lange termijn relaties aangaat en deze helemaal meegroeit met de organisaties? Dan is deze rol jouw op het lijf geschreven.
Het draait allemaal om het begrijpen en vertalen van de vereisten van een opdrachtgever en het vinden van de juiste kandidaat. Hiervoor moet je goed kunnen luisteren, netwerken en oog hebben voor nieuwe mogelijkheden. Terwijl je dit doet heb je ook een goed beeld van wie de kandidaat is en waar bij hem/haar de wensen en eisen liggen. Op deze manier garandeer jij succes voor jezelf én de organisatie(s) om je heen
Bij het vinden en plaatsen van kandidaten begrijp jij de kandidaten en begeleid je ze in het proces naar het vinden van een nieuwe uitdaging. In het begin ben je ook bezig met het screenen, interviewen en voorstellen van kandidaten. Het draait allemaal om relatiemanagement, niet alleen met opdrachtgevers, maar ook met kandidaten.
Verder houd je je met het volgende bezig:
Verstrekken van een vitale link tussen kandidaten en opdrachtgevers
Functieprofielen opstellen op basis van openstaande vacatures
Kandidaten interviewen
Kandidaten begeleiden tijdens het interview proces
Database/CRM-systeem up-to-date houden
Het organiseren en bezoeken van seminars en beurzen in jouw niche
Skills
Wij zijn op zoek naar iemand die:
Beschikt over een HBO werk- en denkniveau
Uitstekende interpersoonlijke- en communicatievaardigheden heeft
Kracht haalt uit het helpen en zien ontwikkelen van mensen/collega's
Minimaal drie jaar ervaring heeft in recruitment/arbeidsbemiddeling
Een zeer goede beheersing van de Nederlandse en Engelse taal heeft, extra talen zijn een pré
Het vermogen en de drive heeft om deadlines en doelstellingen te behalen
Een teamspeler is
In bezit is van een Nederlands rijbewijs B
Benefits
Een goed, marktconform salaris
Zeer progressief bonusstelsel, inclusief maandelijkse uitbetalingen
Dagelijks gezamenlijke verzorgde lunch (post Covid-19)
Stimulerende incentives bij het behalen van de (gezamenlijke) targets
Optie om je eigen team op ze zetten/op te leiden
Zeer uitvoerig ontwikkelingsprogramma, zowel intern als extern
Bijzondere èn haalbare doorgroeimogelijkheden
1 uur per week verlof voor de beoefening van sport
Alle tools die je nodig hebt om goed aan het werk te kunnen
Job categories

Locations

Zwanenburg

Language

English, Dutch
We usually respond within 2 hours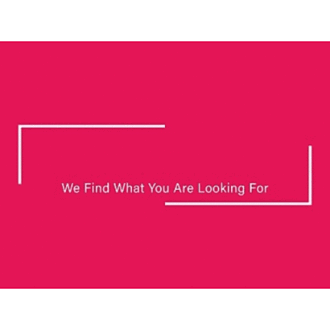 Related jobs
Why work with us?
Honesty and clarity

We ensure these values are the basis of our interaction with everyone; clients, candidates, suppliers and each other.

Proactivity

We are creative and solutions driven and don't rely on existing methods. We are flexible, open to change and constantly question the status quo

Long-term relationships

We develop relationships with a view to forming successful and sustainable long term partnerships of mutual benefit.

Knowledge

We continually build upon our in-depth understanding of the disciplines and sectors in which we operate.
Recruit4.work
Recruit4.work will do more than just finding that absolute professional for you. We judge the person also at their personal and contactual abilities.
Will he/she fit within your organisation structure? Is he/she a real team player, will he/she show enough leadership to lead a larger unit, is it a real personality, and will he/she estimate that very special procedures characterizing your organisation?
A company specialized in recruitment and selection will take those aspects seriously in the profile.
Recruit4.work is such a company.
About Recruit4.work
Job seekers
Looking for work? Please view our open vacancies and apply directly, If you have further questions please fill in the following form and we'll get in touch as soon as possible.
Companies
Interested in hearing more from our services? Please take a look at this page or fill in the form below and we will get in contact with you as soon as possible.