IT
·
Luxembourg, Luxembourg
PeopleSoft Finance Developer / Application Specialist
Looking for a PeopleSoft Finance Developer / Application Specialist with at least 8 years experience
We usually respond within 2 hours
Role description
The design of systems to meet specified requirements, compatible with agreed systems architectures, adhering to corporate standards and within constraints of performance and feasibility. The identification of concepts and their translation into a design which forms the basis for systems construction and verification. The design or selection of components. The development of a complete set of detailed models, properties, and/or characteristics described in a form suitable for implementation. The adoption and adaptation of systems design lifecycle models based on the context of the work and selecting appropriately from predictive (plan-driven) approaches or adaptive (iterative/agile) approaches.
Responsibilities
Applications: prototyping, piloting, design, development, testing and documentation
Training and communications
Corrective and evolutionary application maintenance
Technical support services
Technical administration services
Technical skills
Proven experience in PeopleSoft GL 9.2 and up
Proven experience in PeopleTools 8.57 and up
Oracle PeopleTools 8.50 and above
PeopleCode
Application Engine
Oracle-database :12c (12.1.0.2) under Linux RH 5.11
Application server, Web server, Process scheduler, Reports repository under Windows 2012
PeopleTools 8.55.19, Oracle Tuxedo 12.1.3, Oracle WebLogic 12.1.3
Summary of mandatory requirements
Experience: Minimum 8 years of relevant experience in domain
Languages: English Mandatory
Start: We are looking for Freelance candidates that are able to start ASAP
Location
Luxembourg (on-site work)
Job categories

Locations

Luxembourg, Luxembourg

Language

English
We usually respond within 2 hours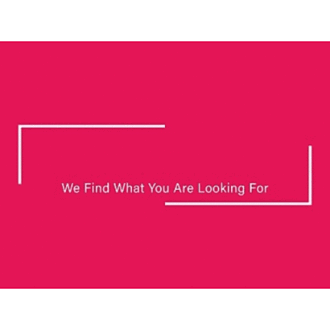 Related jobs
Why work with us?
Honesty and clarity

We ensure these values are the basis of our interaction with everyone; clients, candidates, suppliers and each other.

Proactivity

We are creative and solutions driven and don't rely on existing methods. We are flexible, open to change and constantly question the status quo

Long-term relationships

We develop relationships with a view to forming successful and sustainable long term partnerships of mutual benefit.

Knowledge

We continually build upon our in-depth understanding of the disciplines and sectors in which we operate.
Recruit4.work
Recruit4.work will do more than just finding that absolute professional for you. We judge the person also at their personal and contactual abilities.
Will he/she fit within your organisation structure? Is he/she a real team player, will he/she show enough leadership to lead a larger unit, is it a real personality, and will he/she estimate that very special procedures characterizing your organisation?
A company specialized in recruitment and selection will take those aspects seriously in the profile.
Recruit4.work is such a company.
About Recruit4.work
Job seekers
Looking for work? Please view our open vacancies and apply directly, If you have further questions please fill in the following form and we'll get in touch as soon as possible.
Companies
Interested in hearing more from our services? Please take a look at this page or fill in the form below and we will get in contact with you as soon as possible.