Software Architect
We are looking for a Software Architect with minimal 6 years of experience
We usually respond within 2 hours
Tasks
Architecture and design of information systems
Review of the architecture of existing systems
Design and development of architecture components and building blocks
Analysis of the integration of different information systems
Data analysis and data modelling
Coordination of the implementation of the technical architecture
Technical interface between the project leaders and the developers
Production of software architecture documents
Participation in technical working groups, progress meetings and meetings with the users
Assistance during relevant parts of testing, analysis,  technical documentation, deployment, evaluation, and reporting
Qualifications
Bachelor's degree of 3 years
6 to 9 years of working experience in the domain
Good knowledge of Service Oriented Architecture
Good knowledge of applications design
Good knowledge of modelling tools
Good knowledge of Enterprise Architecture
Good knowledge of Relational DBMS
Good knowledge of business process analysis
Knowledge of interoperability technology (e.g., web services, message-oriented middleware, service-oriented bus)
Good redaction skills
Ability to give technical presentations
Ability to apply high quality standards
Ability to cope with fast changing technologies used in application architecture and design
Ability to participate in multi-lingual meetings, good communication skills
Capability of integration in an international/multi-cultural environment.
Summary of mandatory requirements
Experience: Bachelor's degree of 3 years + 6 to 9 years of working experience in the domain 
Languages: English Mandatory 
Start: This is a freelance position. We are looking for freelancers that are able to start ASAP
Location
The Hague, Netherlands (on-site work)
Job categories

Locations

Den Haag, Nederland

Language

English
We usually respond within 2 hours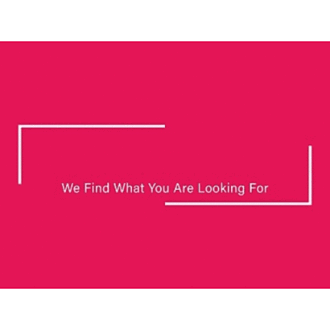 Related jobs
Why work with us?
Honesty and clarity

We ensure these values are the basis of our interaction with everyone; clients, candidates, suppliers and each other.

Proactivity

We are creative and solutions driven and don't rely on existing methods. We are flexible, open to change and constantly question the status quo

Long-term relationships

We develop relationships with a view to forming successful and sustainable long term partnerships of mutual benefit.

Knowledge

We continually build upon our in-depth understanding of the disciplines and sectors in which we operate.
Recruit4.work
Recruit4.work will do more than just finding that absolute professional for you. We judge the person also at their personal and contactual abilities.
Will he/she fit within your organisation structure? Is he/she a real team player, will he/she show enough leadership to lead a larger unit, is it a real personality, and will he/she estimate that very special procedures characterizing your organisation?
A company specialized in recruitment and selection will take those aspects seriously in the profile.
Recruit4.work is such a company.
About Recruit4.work
Job seekers
Looking for work? Please view our open vacancies and apply directly, If you have further questions please fill in the following form and we'll get in touch as soon as possible.
Companies
Interested in hearing more from our services? Please take a look at this page or fill in the form below and we will get in contact with you as soon as possible.