DBA and Mainframe Area Coordinator
Looking for a DBA and Mainframe Area Coordinator with 8 years experience
We usually respond within 2 hours
Tasks
Monitoring and managing Database and Mainframe support functions to ensure optimal service.
Maintaining high performance levels for service-related processes, and implementing improvement activities wherever necessary.
Taking ownership of critical incidents, coordinating with resolution parties, and establishing effective communication between stakeholders for post-incident reviews.
Ensuring that systems, procedures, and methodologies are in place to support outstanding client service delivery.
Developing a deep understanding of projects to gain insights into the scope of service delivery, and where required participating in project activities.
Taking accountability for service delivery performance, meeting customer expectations, and driving future demand.
Analysing internal processes, and creating strategies for service delivery optimization.
Performance and Quality Management
Recommending methods of improvement and seeing that actions are implemented on time for service delivery upgrades.
Providing accurate and regular reports to the management on performance of the service delivery.
Ensuring KPIs and SLAs are met, and leading weekly / monthly reviews with the client.
Leading personnel management, including staff recruitment, performance assessment, training, and mentoring.
Building strong relationships with teams and stakeholders to enable effective dialogue exchange between departments
Technical Perception
Supervising Database and Mainframe support teams to facilitate continual improvements in the environments.
High level understanding of DB technologies (SQL / NoSQL) and preferably some knowledge of Mainframe terminology.
Collaborating with technical design teams to set standards for software, hardware, and security.
Experience in Service now and JIRA advantageous.
Service Delivery Manager Skills
Ability to work under pressure
Support out of office hours activities, and act as escalation point for on call 24x7x365
Proficiency in leading both physical and mainly virtual teams
Experience in dealing with third-party-provided services
Operational ability in a diverse, large-scale environment
Exceptional customer-facing skills
In-depth knowledge of escalation procedures, incident management, and other disciplines related to service delivery
Experience of ITIL (Information Technology Infrastructure Library) principles
Expertise in people management and leadership
Strong organizational skills
Ability to manage and prioritize tasks efficiently
Solid resource planning and problem-solving skills
Readiness to demonstrate a proactive attitude
Excellent English verbal and written communication skills
Summary of mandatory requirements
Experience: Minimum 8 years of relevant experience in domain
Languages: English Mandatory 
Start: This is a freelance position. We are looking for freelancers that are able to start ASAP
Location
The Hague, Netherlands (on-site work) or Remote from Europe
Job categories

Locations

Den Haag, Nederland

Language

English
We usually respond within 2 hours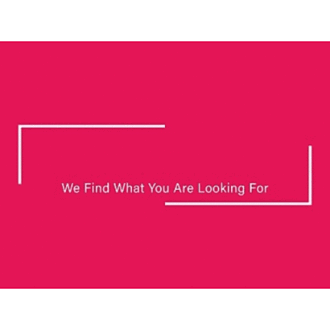 Related jobs
Why work with us?
Honesty and clarity

We ensure these values are the basis of our interaction with everyone; clients, candidates, suppliers and each other.

Proactivity

We are creative and solutions driven and don't rely on existing methods. We are flexible, open to change and constantly question the status quo

Long-term relationships

We develop relationships with a view to forming successful and sustainable long term partnerships of mutual benefit.

Knowledge

We continually build upon our in-depth understanding of the disciplines and sectors in which we operate.
Recruit4.work
Recruit4.work will do more than just finding that absolute professional for you. We judge the person also at their personal and contactual abilities.
Will he/she fit within your organisation structure? Is he/she a real team player, will he/she show enough leadership to lead a larger unit, is it a real personality, and will he/she estimate that very special procedures characterizing your organisation?
A company specialized in recruitment and selection will take those aspects seriously in the profile.
Recruit4.work is such a company.
About Recruit4.work
Job seekers
Looking for work? Please view our open vacancies and apply directly, If you have further questions please fill in the following form and we'll get in touch as soon as possible.
Companies
Interested in hearing more from our services? Please take a look at this page or fill in the form below and we will get in contact with you as soon as possible.