Administrative
·
Genemuiden, the Netherlands
Quality Engineer
We usually respond within 2 hours
Onze klant is een toonaangevend familiebedrijf in het ontwerpen, ontwikkelen en produceren van hoogwaardige tapijten die over de hele wereld worden geleverd. Hierbij staat de klant centraal en wordt er veel geïnvesteerd in duurzame productontwikkeling met de nieuwste technieken. Na meer dan 100 jaar actief te zijn in deze industrie zijn de producten van onze klant te vinden in de volgende marktsegmenten: automobiel industrie, groothandel & retail, architecten & projectontwikkelaars, landscape en de beurssector.  
Doel van de functie
Het continu verbeteren van processen binnen het bedrijf om zo de kwaliteit van de geleverde producten te waarborgen en continu te verbeteren. Als vertegenwoordiger van QA in Operations ben je als Quality Engineer de schakel tussen Operations, QA en de verschillende Business Units.
Taken en verantwoordelijkheden
Kernactiviteiten
Jouw belangrijkste taak is het kwaliteitsniveau binnen het bedrijf op een hoger plan te brengen.
Je bent als Quality Engineer voortdurend op zoek naar verbeteringen en optimalisaties en legt de relatie tussen productkwaliteit en procesbeheersing. Je werkt hierin samen met de Process Engineer(s).
Je bent actief bezig met het kwaliteitshandboek d.m.v. het opstellen, optimaliseren, implementeren en opvolgen van procedures en werkinstructies.
Het documenteren en analyseren van in- en externe kwaliteitsissues.
Als Quality Engineer ben je verantwoordelijk voor het borgen van kwaliteitseisen van de eindklant.
Je bent het aanspreekpunt voor klanten m.b.t. alle kwaliteit gerelateerde zaken. Je neemt het voortouw in het oplossen van de complexe quality issues.
Je draagt zorg dat uitgevoerde projecten voldoen aan de IATF norm o.a. door bij te dragen aan het opstellen van P-FMEA's en Control Plans.
Je beoordeelt testresultaten van nieuwe c.q. gewijzigde materialen en producten overeenkomstig klanteneisen (DVP).
Je levert een actieve bijdrage aan de Identiteit van het bedrijf: orde & netheid, stiptheid, discipline, betrokkenheid en nakomen afspraken.
Opleiding, ervaring, vaardigheden
HBO werk- en denkniveau Technische Bedrijfskunde of een Engineering richting
Minimaal 5 jaar ervaring in de proces- of maakindustrie en bijbehorende geavanceerde ontwikkeling- en productie technieken
Ervaring in de Automotive sector (IATF) en/of tapijtindustrie is een pré
Kennis van kwaliteitssystemen (IATF 16949 (voorheen TS16949), ISO 9001)
Kennis van en ervaring met Automotive kwaliteitsbeheersing tools (8D, FMEA, SPC, Control Plans)
Kennis van Lean en/of SIX sigma is een pré
Ervaring met Navision (ERP pakket) is een pré
In staat om met tact anderen aan te spreken op hun werkwijze of resultaat;
Een proactieve houding en een groot verantwoordelijkheidsgevoel;
Pragmatisch met hands-on mentaliteit
Aantoonbare beheersing van Engels en Duits in woord en geschrift
Werken op basis van Facts & Figures
Analytisch denkvermogen op hoofdlijnen en detailniveau
Competenties
Communicatie
Zelfstandig werken
Resultaatgerichtheid
Nauwgezetheid
Organisatieloyaliteit
Probleemanalyse
Integriteit
Adviseren
Klantgerichtheid
Initiatief
Wat wij bieden
Je maakt actief onderdeel uit van een dynamische, professionele werkomgeving en gaat samenwerken met nuchtere, loyale collega's. 
Je komt te werken in een goed presterend familiebedrijf met korte communicatielijnen. 
Daarnaast kun je rekenen op een prima pakket aan primaire en secundaire arbeidsvoorwaarden; 
een marktconform salaris, 
vast dienstverband.
Locatie
Genemuiden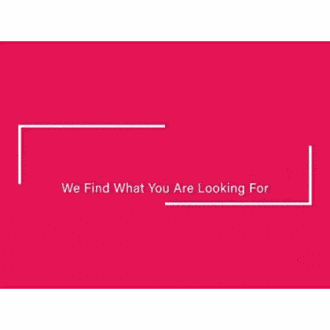 Genemuiden, the Netherlands
Why work with us?
Honesty and clarity

We ensure these values are the basis of our interaction with everyone; clients, candidates, suppliers and each other.

Proactivity

We are creative and solutions driven and don't rely on existing methods. We are flexible, open to change and constantly question the status quo

Long-term relationships

We develop relationships with a view to forming successful and sustainable long term partnerships of mutual benefit.

Knowledge

We continually build upon our in-depth understanding of the disciplines and sectors in which we operate.
Recruit4.work
Recruit4.work will do more than just finding that absolute professional for you. We judge the person also at their personal and contactual abilities.
Will he/she fit within your organisation structure? Is he/she a real team player, will he/she show enough leadership to lead a larger unit, is it a real personality, and will he/she estimate that very special procedures characterizing your organisation?
A company specialized in recruitment and selection will take those aspects seriously in the profile.
Recruit4.work is such a company.
About Recruit4.work
Job seekers
Looking for work? Please view our open vacancies and apply directly, If you have further questions please fill in the following form and we'll get in touch as soon as possible.
Companies
Interested in hearing more from our services? Please take a look at this page or fill in the form below and we will get in contact with you as soon as possible.
Administrative
·
Genemuiden, the Netherlands
Quality Engineer
Loading application form