Callcenter
·
Rabat, Morocco
Dutch Customer Service agent - Printing
The agent must be able to handle a wide range of requests (reservation, complaints and technical problems) through telephone, mail and chat.
We usually respond within 2 hours
Our customer sold its publishing firms in 1985. The company's product lines included copiers, printers, digital print production presses, and the software and systems support required for document production. In the 1990s they developed digital photocopiers.
The customer service agents' mission is to assist customers in solving their problems, to provide accurate information and to promote the products and brand of the company. They are looking for candidates with a professional and positive attitude.
The agent must be able to handle a wide range of requests (reservation, complaints and technical problems) through telephone, mail and chat.
Your role
Deliver a personalized approach
Provide good call and email management
Escalate calls to the relevant departments
Deal effectively with objections issued by the client
Know, master and communicate the procedures, the products' specifications and the legal obligations
Embody and promote the brand's image
Work on improving your own performance
Upsell using sales techniques .
Profile
Proficiency in Dutch, written and spoken + English
Previous experience in a customer-oriented environment would be beneficial
A motivated and enthusiastic person.
Proven skills in interpersonal communication
Very good analytical skills combined with active listening
Ability to use the telephone and office system.
Self-organizing ability and ability to plan work in order of priority.
A customer-oriented attitude
Ability to work easily in a structured environment.
To be able to communicate simply and effectively.
Have a flexible attitude to adapt to different customer profiles
Benefits
Monthly performance incentives;
Great office location with easy access by public transport
Paid training
Continuous training and development
Location
Rabat, Morocco
Job categories

Locations

Rabat, Morocco

Language

Dutch
We usually respond within 2 hours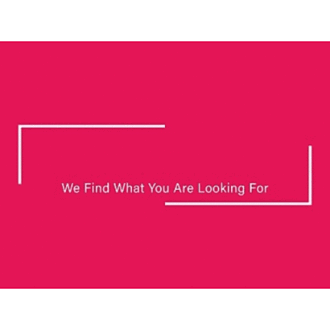 Related jobs
Why work with us?
Honesty and clarity

We ensure these values are the basis of our interaction with everyone; clients, candidates, suppliers and each other.

Proactivity

We are creative and solutions driven and don't rely on existing methods. We are flexible, open to change and constantly question the status quo

Long-term relationships

We develop relationships with a view to forming successful and sustainable long term partnerships of mutual benefit.

Knowledge

We continually build upon our in-depth understanding of the disciplines and sectors in which we operate.
Recruit4.work
Recruit4.work will do more than just finding that absolute professional for you. We judge the person also at their personal and contactual abilities.
Will he/she fit within your organisation structure? Is he/she a real team player, will he/she show enough leadership to lead a larger unit, is it a real personality, and will he/she estimate that very special procedures characterizing your organisation?
A company specialized in recruitment and selection will take those aspects seriously in the profile.
Recruit4.work is such a company.
About Recruit4.work
Job seekers
Looking for work? Please view our open vacancies and apply directly, If you have further questions please fill in the following form and we'll get in touch as soon as possible.
Companies
Interested in hearing more from our services? Please take a look at this page or fill in the form below and we will get in contact with you as soon as possible.