Logistics / Transportation
·
Genemuiden, the Netherlands
Chauffeur binnenland
​Ben jij de kilometervreter die ook graag fit wil blijven? Dan hebben wij de baan voor jou als Vrachtwagenchauffeur binnenland!
We usually respond within 2 hours
Binnen deze leuke functie rijd jij als chauffeur dagelijks vanuit Genemuiden met de bakwagen of combi naar klanten van ons. Aangezien wij in heel Nederland, en net over de grens, leveren zal je dus op veel verschillende plekken komen. De werkweek is van maandag t/m vrijdag, het weekend heb je dus voor jezelf. Jouw dag begint vroeg en is aan het eind van de middag, maar ook vaak daarna, klaar. Perfect dus voor iemand die voldoende uren wil werken maar graag het weekend met familie/vrienden wil doorbrengen of tijd spendeert aan een hobby! 
ls vrachtwagenchauffeur rijd je altijd met goede voertuigen, het wagenpark is namelijk maximaal 3,5 jaar oud. Onderhoud en apk wordt door onze eigen werkplaats gedaan dit maakt dat je niet snel langs de kant zal komen te staan. 
Taken
We zijn op zoek naar een verantwoordelijke, eerlijke en oprechte persoon met werklust en uitstekende communicatieve vaardigheden. Jouw taken:
Stipte levering aan onze klanten
Hoge kwaliteit afvoer
Vriendelijke manier naar onze klanten toe
Zorgvuldige omgang met arbeidsmiddelen, vooral voertuigen
Jouw Profiel
Een geldig rijbewijs van klasse C / CE is verplicht
Beroepservaring als vrachtwagenchauffeur
Hoge mate van inzet en prestatie
Geniet van het omgaan met klanten
hoge mate van motivatie en toewijding
Betrouwbaarheid, stiptheid en zorg bij het omgaan met onze technologie, netheid in en op de truck en beleefd omgaan met onze klanten moeten ook voor u vanzelfsprekend zijn.
Wat bieden wij?
Een goed salaris passend bij je relevante werkervaring;
Een bepaalde tijdcontract met uitzicht op een vast dienstverband;
24 vakantiedagen, 3,5 ATV dagen op basis van een fulltime dienstverband;
Leuke collega's;
Een goed pensioen;
Werken bij een internationaal familiebedrijf.
Locatie
Genemuiden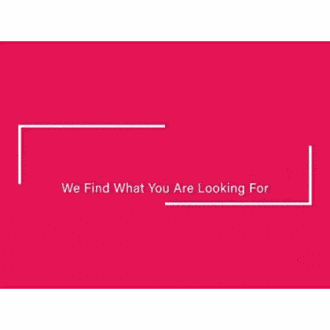 Recruit4.work
Recruit4.work will do more than just finding that absolute professional for you. We judge the person also at their personal and contactual abilities.
Will he/she fit within your organisation structure? Is he/she a real team player, will he/she show enough leadership to lead a larger unit, is it a real personality, and will he/she estimate that very special procedures characterizing your organisation?
A company specialized in recruitment and selection will take those aspects seriously in the profile.
Recruit4.work is such a company.
About Recruit4Work SL
Job seekers
Looking for work? Please view our open vacancies and apply directly, If you have further questions please fill in the following form and we'll get in touch as soon as possible.
Companies
Interested in hearing more from our services? Please take a look at this page or fill in the form below and we will get in contact with you as soon as possible.
Logistics / Transportation
·
Genemuiden, the Netherlands
Chauffeur binnenland
​Ben jij de kilometervreter die ook graag fit wil blijven? Dan hebben wij de baan voor jou als Vrachtwagenchauffeur binnenland!
Loading application form