Logistics / Transportation
·
Genemuiden, the Netherlands
Heftruck-/Reachtruck Chauffeur
Ben jij altijd al fan geweest van achter het stuur zitten en blink jij uit in het besturen van materieel? Dan hebben wij de baan voor jou als heftruckchauffeur tweeploegen.
We usually respond within a day
Bedrijfsinformatie
Onze klant is een internationale logistieke dienstverlener, die zich onderscheidt door een no-nonsense en enthousiaste bedrijfscultuur, waar vakmanschap en ervaring hoog in het vaandel staan. Met de oorsprong in Genemuiden is het bedrijf uitgegroeid tot een professionele, grensverleggende en klantgerichte organisatie. Met vestigingen in Nederland, Duitsland, België en Engeland werken ze met ongeveer 900 medewerkers vanuit 12 vestigingen.

Je taak
Binnen deze leuke functie ga jij aan de slag om alle goederen binnen ons magazijn te laden en te lossen. Dit doe je door middel van een heftruck met tapijtdoorn. Wellicht vraag jij je nu af, wat is eigenlijk een tapijtdoorn? Dit is een aan de heftruck gemonteerde 4 meter lange metalenpin, waarmee je perfect het tapijt dat wij voornamelijk transporteren kan laden en lossen. Het rijden met een dergelijke pin vraagt van jou dat je in staat bent om dieptes correct in te schatten en dat jij ontzettend goed je omgeving in de gaten kunt houden. Belangrijk is dat jij situaties goed kan inschatten en erg nauwkeurig werkt.
Naast al deze noodzakelijke kwalificaties vinden wij het ook belangrijk dat je bereid bent om in een tweeploegensysteem te werken. Je werkdagen vallen tussen maandag t/m zaterdag. Natuurlijk zijn wij er van bewust dat dit behoorlijk wat flexibiliteit van jou vraagt en daarom betalen wij jou voor deze onregelmatigheid een extra vergoeding. Het grote voordeel van een tweeploegensysteem is natuurlijk dat jij eens in de twee weken overdag vrij bent, waardoor je eindelijk tijd hebt voor die leuke hobby van je!
Jouw Profiel
Je bent bereid om in een 2 ploegensysteem (dag/nacht)  te werken van maandag t/m zaterdag;
Je bent in het bezit van een geldig heftruckcertificaat of je hebt de wens en competenties om een heftruckcertificaat te behalen;
Je kunt situaties goed inschatten en werkt nauwkeurig;
Het talent om foutloos te manoeuvreren met een heftruck;
Minimaal 1 jaar voltijds heftruck ervaring;
Ervaring in de Transport en Logistieke sector is een pré;
Je bent in staat om dieptes goed in te schatten in verband met het rijden met een tapijtdoorn op de heftruck.
Je hebt een groot verantwoordelijkheidsgevoel en een actieve en flexibele werkinstelling.
Wij bieden
De mogelijkheid om kosteloos je heftruckcertificaat te behalen;
Een goed salaris passend bij je relevante werkervaring;
Een bepaalde tijd contract met uitzicht op een vast dienstverband;
Vaste ploegentoeslag van 11,25% en een toeslag voor de zaterdaguren van 50,00%;
24 vakantiedagen, 3,5 ATV dagen op basis van een fulltime dienstverband;
Doorgroei- en ontwikkelmogelijkheden;
Leuke collega's;
Een goed pensioen;
Werken bij een internationaal familiebedrijf.
Locatie
Genemuiden, Nederland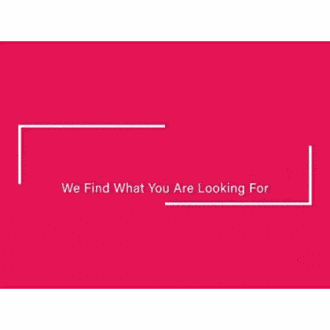 Recruit4.work
Recruit4.work will do more than just finding that absolute professional for you. We judge the person also at their personal and contactual abilities.
Will he/she fit within your organisation structure? Is he/she a real team player, will he/she show enough leadership to lead a larger unit, is it a real personality, and will he/she estimate that very special procedures characterizing your organisation?
A company specialized in recruitment and selection will take those aspects seriously in the profile.
Recruit4.work is such a company.
About Recruit4Work SL
Job seekers
Looking for work? Please view our open vacancies and apply directly, If you have further questions please fill in the following form and we'll get in touch as soon as possible.
Companies
Interested in hearing more from our services? Please take a look at this page or fill in the form below and we will get in contact with you as soon as possible.
Logistics / Transportation
·
Genemuiden, the Netherlands
Heftruck-/Reachtruck Chauffeur
Ben jij altijd al fan geweest van achter het stuur zitten en blink jij uit in het besturen van materieel? Dan hebben wij de baan voor jou als heftruckchauffeur tweeploegen.
Loading application form