Technics
·
Genemuiden, the Netherlands
EMVI coördinator
Heb jij het vermogen om technisch-complexe plannen in – voor iedereen – begrijpelijke taal op papier te zetten? Dan heeft ons tenderteam een uitdaging voor jou!
We usually respond within 2 hours
De klant is gespecialiseerd in waterbouwkunde. Al 60 jaar dragen zij bij aan het verbeteren van waterwegen en het beschermen van Nederlanders van het water: dat is hun drijfveer. Omdat zij daar alle expertise en materieel voor in huis hebben, kunnen zij oplossingen voor waterbouwkundige constructies en baggerwerken ontwikkelen, organiseren en realiseren. Zo dragen ze bij aan het veilig, leefbaar en bereikbaar houden van Nederland. Voor nu en voor de generatie na ons doen zij dat volgens hun kernwaarden: 
Bekwaam
Betrokken
Betekenisvol
Voor de niet-techneuten, wat is een EMVI plan? Als het bedrijf meedoet aan een inschrijving, leveren zij een zgn. EMVI plan in bij de klant (Economisch Meest Voordelige Inschrijving). In het EMVI plan omschrijven wij hoe we invulling willen geven aan de vraag van de klant, de inhoud sluit aan op de klantbehoefte. Wij werken met name voor Provincies, Gemeentes en Rijkswaterstaat.
Werkzaamheden
Als EMVI coördinator vervul je een belangrijke rol binnen het tenderteam tijdens de aanbestedingsfase voor een project op het gebied van bagger, kust- en oeverversterking, constructieve waterbouw, kademuren of een combinatie hiervan. Jij bent verantwoordelijk voor het kwalitatieve deel van het EMVI plan. Samengevat:
Analyseer je de klantvraag;
Verzamel je (intern én extern) alle informatie die je nodig hebt en je verwerkt dit in een goed verzorgd en overzichtelijk EMVI plan;
Omschrijf je complexe plannen duidelijk en overzichtelijk zodat de opdrachtgever snapt wat we bedoelen;
Ben je kritisch en vraag je door totdat je zelf ook de logica van de gemaakte plannen begrijpt. Ook als je zelf geen technische achtergrond hebt.
Functie-eisen
Net als het hele tenderteam heb je de drive om te winnen. Maar je drijft niet met de stroom mee; je blijft nieuwsgierig en kritisch totdat het plan écht klinkt als een klok. Je hebt verder:
Een HBO studie afgerond richting civiele techniek, bouwkunde, bedrijfskunde, communicatie of journalistiek;
Minimaal 3 jaar aantoonbare ervaring in het schrijven van EMVI-plannen of technische teksten met een commercieel doel;
Een flexibele instelling. Je bent tenminste 24 uur beschikbaar en kan pieken wanneer er een deadline ligt.
Wij bieden
Werk in jong en gedreven team met een informele maar professionele werksfeer;
Uitstekende arbeidsvoorwaarden op basis van leeftijd en ervaring en conform Cao Bouw & Infra;
Uitzicht op een vast dienstverband;
Collectiviteitskorting op diverse verzekeringen;
Mogelijkheden voor het volgen van opleidingen.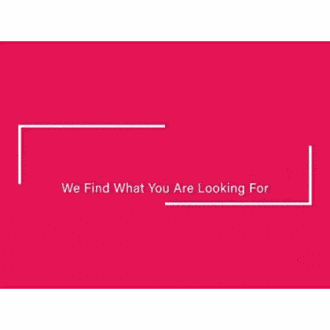 Recruit4.work
Recruit4.work will do more than just finding that absolute professional for you. We judge the person also at their personal and contactual abilities.
Will he/she fit within your organisation structure? Is he/she a real team player, will he/she show enough leadership to lead a larger unit, is it a real personality, and will he/she estimate that very special procedures characterizing your organisation?
A company specialized in recruitment and selection will take those aspects seriously in the profile.
Recruit4.work is such a company.
About Recruit4Work SL
Job seekers
Looking for work? Please view our open vacancies and apply directly, If you have further questions please fill in the following form and we'll get in touch as soon as possible.
Companies
Interested in hearing more from our services? Please take a look at this page or fill in the form below and we will get in contact with you as soon as possible.
Technics
·
Genemuiden, the Netherlands
EMVI coördinator
Heb jij het vermogen om technisch-complexe plannen in – voor iedereen – begrijpelijke taal op papier te zetten? Dan heeft ons tenderteam een uitdaging voor jou!
Loading application form