Technics
·
Schagen, the Netherlands, Almere
Tender manager
Ben jij technisch én commercieel? En heb je de nodige tender-ervaring binnen de bagger en/of constructieve waterbouw? Dan zoeken wij jou!
We usually respond within 2 hours
De klant is gespecialiseerd in waterbouwkunde. Al 60 jaar dragen zij bij aan het verbeteren van waterwegen en het beschermen van Nederlanders van het water: dat is hun drijfveer. Omdat zij daar alle expertise en materieel voor in huis hebben, kunnen zij oplossingen voor waterbouwkundige constructies en baggerwerken ontwikkelen, organiseren en realiseren. Zo dragen ze bij aan het veilig, leefbaar en bereikbaar houden van Nederland. Voor nu en voor de generatie na ons doen zij dat volgens hun kernwaarden: 
Bekwaam
Betrokken
Betekenisvol
Werkzaamheden
Als tender manager sta je aan de basis van onze projecten in de waterbouw/bagger en constructieve waterbouw óf een combinatie van beide. Gedurende de tenderfase ben jij verantwoordelijk voor het proces van de aanbesteding tot inschrijving. Jij zorgt met jouw team voor een kwalitatief sterke inschrijving. En omdat de prijs ook één van de onderdelen is van jouw inschrijving, werk je nauw samen met calculatie. Waar nodig, is het voor jou ook geen punt om zelf een calculatie uit te voeren.
Functie-eisen
Onze tender manager heeft een sterke winnaarsmentaliteit, maar winnen doe je bij Beens Groep niet alleen. Daarom ben je sterk in samenwerken, enthousiasmeren en delegeren. Verder vragen wij van onze tender manager:
HBO- werk- en denkniveau in de richting van waterbouw;
Enkele jaren ervaring in een vergelijkbare functie;
Kennis van termen als SOK, UAV-GC, BRL7000, EMVI, etc.
Wij bieden
Een uitdaging in een familiebedrijf met een jong maar professioneel team;
Uitstekende arbeidsvoorwaarden op basis van leeftijd en ervaring en conform Cao Bouw & Infra;
Mogelijkheden voor het volgen van opleidingen.
Locatie
Schagen of Almere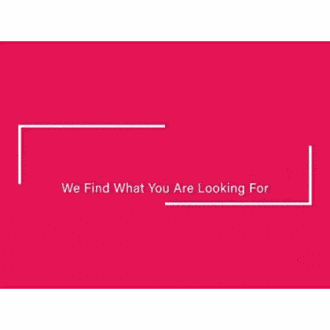 Recruit4.work
Recruit4.work will do more than just finding that absolute professional for you. We judge the person also at their personal and contactual abilities.
Will he/she fit within your organisation structure? Is he/she a real team player, will he/she show enough leadership to lead a larger unit, is it a real personality, and will he/she estimate that very special procedures characterizing your organisation?
A company specialized in recruitment and selection will take those aspects seriously in the profile.
Recruit4.work is such a company.
About Recruit4Work SL
Job seekers
Looking for work? Please view our open vacancies and apply directly, If you have further questions please fill in the following form and we'll get in touch as soon as possible.
Companies
Interested in hearing more from our services? Please take a look at this page or fill in the form below and we will get in contact with you as soon as possible.
Technics
·
Schagen, the Netherlands, Almere
Tender manager
Ben jij technisch én commercieel? En heb je de nodige tender-ervaring binnen de bagger en/of constructieve waterbouw? Dan zoeken wij jou!
Loading application form