Technics
·
Genemuiden, the Netherlands
Machinist rupsgraafmachine
Heb jij ervaring als machinist op een mobiele kraan, hydraulische rupsgraafmachine, funderingsmachine, shovel en wil jij je horizon letterlijk en figuurlijk verbreden? Word dan waterbouwer!
We usually respond within 2 hours
De klant is gespecialiseerd in waterbouwkunde. Al 60 jaar dragen zij bij aan het verbeteren van waterwegen en het beschermen van Nederlanders van het water: dat is hun drijfveer. Omdat zij daar alle expertise en materieel voor in huis hebben, kunnen zij oplossingen voor waterbouwkundige constructies en baggerwerken ontwikkelen, organiseren en realiseren. Zo dragen ze bij aan het veilig, leefbaar en bereikbaar houden van Nederland. Voor nu en voor de generatie na ons doen zij dat volgens hun kernwaarden: 
Bekwaam
Betrokken
Betekenisvol
Werkzaamheden
Als machinist werk je met een mobiele kraan en trilblok vanaf een werkschip of ponton. Je beleeft de seizoenen; geen dag is hetzelfde op het water! Jouw werkzaamheden bestaan uit:
Plaatsen van stalen damwandconstructies voor de realisatie van kade- en oeverconstructies;
Plegen van klein onderhoud aan de kraan en hulpmaterieel;
Diverse voorkomende werkzaamheden op de projectlocatie die te maken hebben met de realisatie van de kade- en oeverconstructies.
Heel Nederland is jouw werkgebied. Bij projecten 'verderaf' werk je veelal 4 langere dagen en overnacht je in de nabijheid van de projectlocatie. Uiteraard wordt overnachting, eten en drinken op onze kosten gefaciliteerd. Bij projecten in de regio werk je 5 dagen en reis je op- en neer. Je werkt als machinist nauw samen met de uitvoerder, heier, maatvoerder en lassers.
Functie-eisen
Werkervaring als machinist op een mobiele 30 tons kraan of vergelijkbaar materieel;
Diploma TCVT funderingsmachine Groot;
Bereid om, indien van toepassing, maandag t/m donderdag 'in de kost' te verblijven;
In het bezit van een VCA-vol certificaat is een pré;
Vermogen om veilig, nauwkeurig en in teamverband te werken.
Wij bieden
Werk in een waarden gedreven familiebedrijf met een informele werksfeer;
Uitstekende arbeidsvoorwaarden op basis van leeftijd en ervaring en conform Cao Bouw;
Extra's zoals bij 'in de kost' een royale overnachtingstoeslag;
Uitzicht op een vast dienstverband en vast materieel;
Mogelijkheden voor het volgen van opleidingen.
Locatie
Genemuiden of elders in NL (in overleg)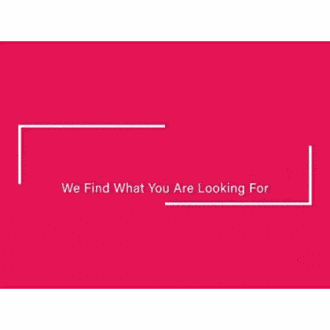 Genemuiden, the Netherlands
Why work with us?
Honesty and clarity

We ensure these values are the basis of our interaction with everyone; clients, candidates, suppliers and each other.

Proactivity

We are creative and solutions driven and don't rely on existing methods. We are flexible, open to change and constantly question the status quo

Long-term relationships

We develop relationships with a view to forming successful and sustainable long term partnerships of mutual benefit.

Knowledge

We continually build upon our in-depth understanding of the disciplines and sectors in which we operate.
Recruit4.work
Recruit4.work will do more than just finding that absolute professional for you. We judge the person also at their personal and contactual abilities.
Will he/she fit within your organisation structure? Is he/she a real team player, will he/she show enough leadership to lead a larger unit, is it a real personality, and will he/she estimate that very special procedures characterizing your organisation?
A company specialized in recruitment and selection will take those aspects seriously in the profile.
Recruit4.work is such a company.
About Recruit4.work
Job seekers
Looking for work? Please view our open vacancies and apply directly, If you have further questions please fill in the following form and we'll get in touch as soon as possible.
Companies
Interested in hearing more from our services? Please take a look at this page or fill in the form below and we will get in contact with you as soon as possible.
Technics
·
Genemuiden, the Netherlands
Machinist rupsgraafmachine
Heb jij ervaring als machinist op een mobiele kraan, hydraulische rupsgraafmachine, funderingsmachine, shovel en wil jij je horizon letterlijk en figuurlijk verbreden? Word dan waterbouwer!
Loading application form