Logistics / Transportation
·
Genemuiden, the Netherlands
Demand Planner – Automotive sector
Wij zoeken naar een ervaren demand planner met een achtergrond in de Automotive sector
We usually respond within 2 hours
Onze klant is een toonaangevend familiebedrijf in het ontwerpen, ontwikkelen en produceren van hoogwaardige tapijten die over de hele wereld worden geleverd. Hierbij staat de klant centraal en wordt er veel geïnvesteerd in duurzame productontwikkeling met de nieuwste technieken.  Na meer dan 100 jaar actief te zijn in deze industrie kan je de producten van onze klant vinden in de volgende marktsegmenten: automobiel industrie, beurssector, residentiële projecten en landscape.  
Wij zijn op zoek naar een ervaring demand planner, hierbij ben je verantwoordelijk voor het optimaal laten aansluiten van de korte en lange termijn vraag van Automotive klanten op de inzet van capaciteit en leverschema's, zodat de SLA's te allen tijde worden behaald.
In deze rol heb je dagelijks intensief contact met klanten in de Automotive sector en vertaalt de vraag door naar interne productie planning, externe leveranciers en logistieke partners. Hiernaast bewaak je de voortgang en informeert de klanten over leveringsschema's en voorraden. Daarbij bewaak je de afgesproken SLA's  en anticipeert je pro actief op toekomstige vraag. Vanuit EDI schema's worden data voor de forecast geanalyseerd en beoordeeld. Deze worden in forecast orders voor de lange termijn vastgelegd en afgestemd met de Supply Planner en Productieplanning. 
In deze functie krijg je de kans om mee te denken in optimalisatie en verbetering van processen en systemen, zoals bijvoorbeeld het optimaliseren van voorraadniveaus en het opzetten en implementeren van Advanced Shipping Notification. Hiernaast heb je, bij de introductie van nieuwe producten, een sturende en coördinerende rol. Je bent onderdeel van een Planningsafdeling met 12 collega's en rapporteert aan de Manager Planning en Logistiek.
Jouw profiel
Je bent een pro actieve klantgerichte analyticus die duidelijk en open communiceert. Je hebt een goed inlevingsgevoel en je wilt graag meebouwen aan een fantastisch bedrijf. Daarnaast heb je overzicht en abstractieniveau om zowel de korte als de lange termijn vraag te overzien. Verder beschik je over:
Een aantal jaren ervaring in een vergelijkbare rol in bijvoorbeeld de automotive industrie;
Afgeronde HBO of WO-studie Supply Chain Management;
Uitstekende beheersing van de Nederlandse en Engelse taal.
Wat wij bieden
Je maakt actief onderdeel uit van een dynamische, professionele werkomgeving en gaat samenwerken met nuchtere, loyale collega's. 
Je komt te werken in een goed presterend familiebedrijf met korte communicatielijnen. 
Daarnaast kun je rekenen op een prima pakket aan primaire en secundaire arbeidsvoorwaarden; 
een marktconform salaris, 
25 vakantiedagen, 
eindejaarsuitkering, 
38 urige werkweek 
vast dienstverband.
Locatie
Genemuiden (Nederland)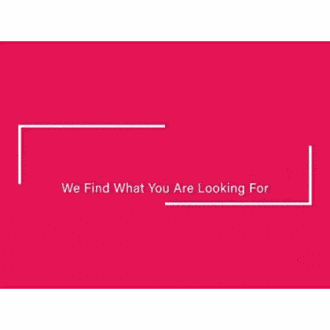 Genemuiden, the Netherlands
Why work with us?
Honesty and clarity

We ensure these values are the basis of our interaction with everyone; clients, candidates, suppliers and each other.

Proactivity

We are creative and solutions driven and don't rely on existing methods. We are flexible, open to change and constantly question the status quo

Long-term relationships

We develop relationships with a view to forming successful and sustainable long term partnerships of mutual benefit.

Knowledge

We continually build upon our in-depth understanding of the disciplines and sectors in which we operate.
Recruit4.work
Recruit4.work will do more than just finding that absolute professional for you. We judge the person also at their personal and contactual abilities.
Will he/she fit within your organisation structure? Is he/she a real team player, will he/she show enough leadership to lead a larger unit, is it a real personality, and will he/she estimate that very special procedures characterizing your organisation?
A company specialized in recruitment and selection will take those aspects seriously in the profile.
Recruit4.work is such a company.
About Recruit4.work
Job seekers
Looking for work? Please view our open vacancies and apply directly, If you have further questions please fill in the following form and we'll get in touch as soon as possible.
Companies
Interested in hearing more from our services? Please take a look at this page or fill in the form below and we will get in contact with you as soon as possible.
Logistics / Transportation
·
Genemuiden, the Netherlands
Demand Planner – Automotive sector
Wij zoeken naar een ervaren demand planner met een achtergrond in de Automotive sector
Loading application form