Logistics / Transportation
·
Genemuiden, the Netherlands
Manager Werkplaats
Wij zoeken een ervaren manager werkplaats die de juiste ervaring en technische kennis meeneemt om de werkplaats optimaal te laten functioneren.
We usually respond within 2 hours
Onze klant, een logistieke dienstverlener met meer dan 60 jaar ervaring in het vak, is op zoek naar een ervaren manager werkplaats.
Blink jij uit in het aansturen van een team en ben jij een kei in het positioneren en optimaliseren van een afdeling binnen een organisatie? Dan hebben wij de baan voor jou als Manager Werkplaats. Binnen deze uitdagende functie ben jij eindverantwoordelijk voor het reilen en zeilen van je eigen werkplaats in Genemuiden.
De werkplaats houdt zich bezig met het repareren, onderhouden en APK keuren van onze voertuigen trailers en aanhangers. Naast deze afwisselende taken zorgt de werkplaats er ook voor dat onze nieuwe voertuigen voorzien worden van laadbakken, deze worden overgezet van andere voertuigen en waar nodig aangepast of gerepareerd.
Als Manager ben jij innovatief en zorg jij ervoor dat alle voorkomende taken binnen de werkplaats efficiënt en effectief uitgevoerd zullen worden. Dit doe je door het creëren van overzicht, het coördineren van taken en verantwoordelijkheden en het erop toezien dat afspraken worden nageleefd. Een belangrijke taak daarbij is het inzichtelijk maken van stuurdata. Met deze informatie willen wij toe naar een werkwijze van continu verbeteren.
Om deze functie naar volledigheid uit te kunnen oefenen is het noodzakelijk dat jij voldoende technische kennis over vrachtwagens bezit. Want alleen zo kan je de bedrijfsprocessen goed analyseren en je afdeling aansturen. Naast het bezitten van technische kennis verwachten wij ook dat jij een echte people manager bent.
Profiel
Je bent een people manager;
 Je hebt ervaring met het aansturen van een team;
 Je hebt een HBO werk- en denkniveau;
 Werkervaring in een soortgelijke rol is een vereiste;
 Een goede beheersing van de Duitse- en Engelse taal, om zo goed te kunnen communiceren met buitenlandse dealers;
 Je hebt een relevante opleiding afgerond en hebt technische kennis van vrachtwagens;
 Je bent innovatief en hebt ervaring met het optimaliseren van bedrijfsprocessen;
 Ervaring met het in kaart brengen en vastleggen van stuurdata;
 Je bent fulltime beschikbaar en hebt geen 9 – 5 mentaliteit;
 Een certificaat voor APK-keurmeester Zware Voertuigen is een pré;
het aanbod
Het aansturen van een zelfstandig goed uitgeruste werkplaats;
 Een goed salaris passend bij je relevante werkervaring;
 Een bepaalde tijdcontract met uitzicht op een vast dienstverband;
 24 vakantiedagen, 3,5 ATV dagen op basis van een fulltime dienstverband;
 Doorgroei- en ontwikkelmogelijkheden;
 Leuke collega's;
 Een goed pensioen;
 Werken bij een internationaal familiebedrijf.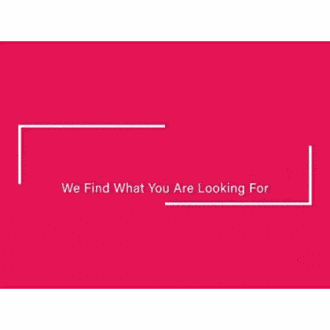 Genemuiden, the Netherlands
Why work with us?
Honesty and clarity

We ensure these values are the basis of our interaction with everyone; clients, candidates, suppliers and each other.

Proactivity

We are creative and solutions driven and don't rely on existing methods. We are flexible, open to change and constantly question the status quo

Long-term relationships

We develop relationships with a view to forming successful and sustainable long term partnerships of mutual benefit.

Knowledge

We continually build upon our in-depth understanding of the disciplines and sectors in which we operate.
Recruit4.work
Recruit4.work will do more than just finding that absolute professional for you. We judge the person also at their personal and contactual abilities.
Will he/she fit within your organisation structure? Is he/she a real team player, will he/she show enough leadership to lead a larger unit, is it a real personality, and will he/she estimate that very special procedures characterizing your organisation?
A company specialized in recruitment and selection will take those aspects seriously in the profile.
Recruit4.work is such a company.
About Recruit4.work
Job seekers
Looking for work? Please view our open vacancies and apply directly, If you have further questions please fill in the following form and we'll get in touch as soon as possible.
Companies
Interested in hearing more from our services? Please take a look at this page or fill in the form below and we will get in contact with you as soon as possible.
Logistics / Transportation
·
Genemuiden, the Netherlands
Manager Werkplaats
Wij zoeken een ervaren manager werkplaats die de juiste ervaring en technische kennis meeneemt om de werkplaats optimaal te laten functioneren.
Loading application form