IT
·
Veenendaal, Netherlands
Software ontwikkelaar (.NET)
Ben jij de Software ontwikkelaar (.NET) die zijn / haar stempel wil drukken op de Nederlandse energie markt en heb je ervaring met MVC, REST (WebAPI), Microsoft SQL Server en Entity Framework.
We usually respond within 2 hours
Voor onze klant, een leider in het verduurzamen van woningen, gebouwen en gebieden, zijn wij op zoek naar een .NET software ontwikkelaar. Als software ontwikkelaar houd jij je bezig met het realiseren van (web)applicaties zoals is afgesproken met de (interne) klant. Daarnaast biedt je ondersteuning voor reeds opgeleverde (web)applicaties.
Werkzaamheden
In ons team werken we volgens de SCRUM-methode. Samen met de productowner bekijken we hoe we het beste softwareproduct kunnen realiseren dat binnen de wensen van de business past. Daarnaast adviseren wij hen ook over het verbeteren van processen en hoe IT daarvoor ingezet kan worden. Hieronder een kleine selectie van de projecten waar we trots op zijn!
Energy Navigator
De Energy Navigator combineert datascience met diepgaande kennis van gebouwen. Dat levert wat wij noemen 'Energy Intelligence' op: intelligente software voor commercieel en maatschappelijk vastgoed. Ieder gebouw is uniek en vraagt om specifieke maatregelen. De Energy Navigator vertaalt de gebouwdata in maatwerk energie management.
ParisProof monitor
De ParisProof monitor is de online aanjager voor de verduurzaming van het vastgoed van onze klanten. Hier komt alle informatie die nodig is om te verduurzamen bij elkaar. Dit doen we door beschikbare data te combineren en in de tijd te monitoren. Dit alles wordt onder andere vertaald naar een ParisProof score (kWh per m2) op pand en portefeuille niveau voor verschillende type gebouwen en klanten.


Energie Data Systeem
Het Energie Data Systeem is het systeem dat dagelijks de meetgegevens van duizenden meters door het hele land ophaalt, valideert en verwerkt. 
Functie-eisen
HBO / WO opleiding of denkniveau
Je hebt ervaring met MVC, REST (WebAPI), Microsoft SQL Server en Entity Framework
Ervaring met front-end ontwikkeling (Vue of Angular) is een pré
Ervaring met Scrum en Azure DevOps is een pré
Je bent in staat om zowel zelfstandig als in teamverband te werken
Ervaring met Java 8 (Springboot) en Amazon Web Services is een pré
Wij bieden
Marktconform salaris en uitstekende primaire en secundaire voorwaarden
Interne ontwikkelingsmogelijkheden en mogelijkheden tot het volgen van opleidingen en cursussen
Een collegiaal en dynamisch werkklimaat
Veel vrijheid en eigen verantwoordelijkheid
Job categories

Locations

Veenendaal, Netherlands
We usually respond within 2 hours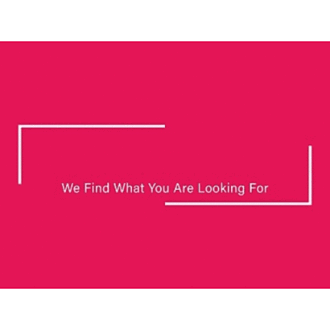 Related jobs
Why work with us?
Honesty and clarity

We ensure these values are the basis of our interaction with everyone; clients, candidates, suppliers and each other.

Proactivity

We are creative and solutions driven and don't rely on existing methods. We are flexible, open to change and constantly question the status quo

Long-term relationships

We develop relationships with a view to forming successful and sustainable long term partnerships of mutual benefit.

Knowledge

We continually build upon our in-depth understanding of the disciplines and sectors in which we operate.
Recruit4.work
Recruit4.work will do more than just finding that absolute professional for you. We judge the person also at their personal and contactual abilities.
Will he/she fit within your organisation structure? Is he/she a real team player, will he/she show enough leadership to lead a larger unit, is it a real personality, and will he/she estimate that very special procedures characterizing your organisation?
A company specialized in recruitment and selection will take those aspects seriously in the profile.
Recruit4.work is such a company.
About Recruit4.work
Job seekers
Looking for work? Please view our open vacancies and apply directly, If you have further questions please fill in the following form and we'll get in touch as soon as possible.
Companies
Interested in hearing more from our services? Please take a look at this page or fill in the form below and we will get in contact with you as soon as possible.